EXTRIFIT Lactase Enzyme - 60caps - SALE - Opis
Expiration date: 2020-06-20
It improves the digestion of lactose
It eliminates the malaise resulting from eating lactose
In the form of convenient capsules
What exactly is lactase?
Lactase is a digestive enzyme produced in the small intestine epithelium, it is indispensable in the digestion of lactose sugar. The level of this enzyme varies depending on the age of the person. Its greatest activity is recorded in early life in children and infants. This is due to the fact that it is at this time that we eat the most milk that contains lactose. During later periods of life, the activity of this enzyme drops significantly compared to what it represented during the infancy in the same unit.
Remedy for ailments
Lactose intolerance is a condition, the symptoms of which may also resemble other ailments of the digestive system and therefore it is sometimes difficult to properly diagnose them. Therefore, if you are accompanied by: diarrhea, bloating, feeling of being poured in the abdomen, abdominal pain, gas donation in large amounts, colic, nausea and vomiting, it is necessary to check what they are symptoms.
These ailments may have varying intensity, depending on how much lactose is in our diet. In other words, the more we eat products containing it, the worse we can feel. It should also be remembered that the symptoms of intolerance can often appear after a few or even several hours of consumption of this sugar.
Lactose intolerance - A common complaint
One of the most popular digestive intolerances is lactose intolerance - sugar found in milk. It still affects many people and reaches it when the body lacks lactase - a digestive enzyme. In such people after eating products containing lactose there are unpleasant symptoms from the digestive system. Of course, this can be solved by reducing or excluding milk consumption, but it is an important source of protein and other substances, e.g. calcium.
If lactase is lacking in the body, lactose can not be broken down and it does not undergo bacterial fermentation in the small intestine. The unfortunate consequence is that acids and gases are formed which increase the osmotic pressure and irritate the mucous membrane. As a result of these factors, diarrhea may occur and, as a result, dehydrate the body, which in the chronic stage may end in many unpleasant consequences.
Athletes very often consume nutrients, designed to help them build muscle mass, their main ingredient is often a protein with lactose content. It happens that they complain at the time of unpleasant stomach conditions, which worsen the quality of their lives. If you belong to this group, the remedy for your bad mood may be taking lactase in capsules. Eaten before meals can help digest the milk sugars found in lactose.
Lactase Enzyme
If you have troublesome ailments of the digestive system related to lactose intolerance then you should purchase this product. It can significantly improve the quality of your life. Regardless of whether you are an athlete taking protein preparations with lactose, or maybe you simply have problems digesting lactose, this supplement was created with your problems in mind. From today, just eat one tablet - before a meal containing lactose - drink it with water and in a moment you will be able to enjoy protein intake and well-being at the same time. The enzymatic activity of lactase in this product is up to 5000 units in one capsule!

Extrifit is a Czech brand which has been awarded many times with various certificates. They have, among others, one with HACCP, which is only granted to companies that produce high quality products that comply with FAO / WHO requirements. However, that's not all, they can also boast the ISO 22000 compliance standard - for the development, production and distribution of dietary supplements and food products suitable for athletes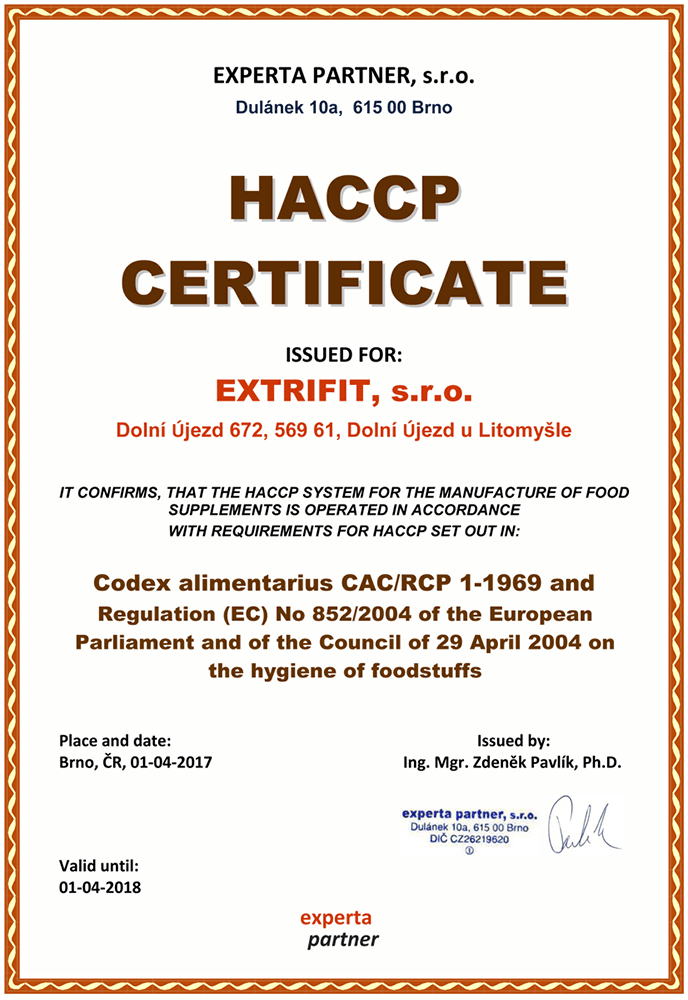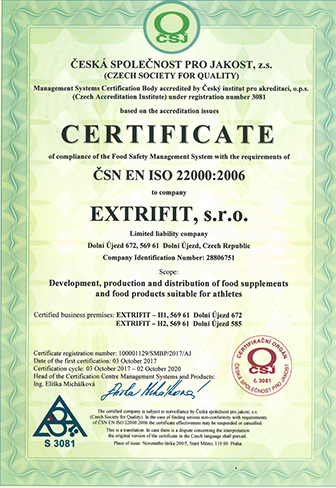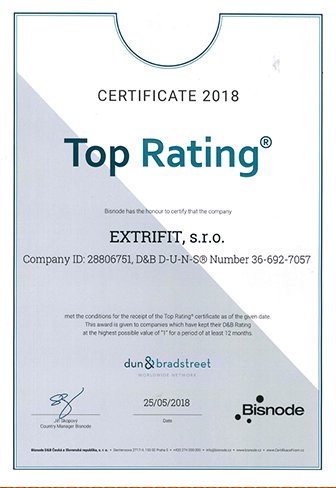 Serving: 1 caps
Servings per container: 60 caps
Packaging: 60 caps
Ingredients: enzyme lactase 5000 FCC units in a capsule. Other ingredients: filler: maltodextrin, capsule (gelatin, natural pigment: titanium dioxide, mineral dye: red iron oxide, natural glaze: shellac)
| Nutritional value | 1caps |
| --- | --- |
| Energy | 12 kJ/ 3 kcal |
| Fat | 0 g |
| saturated fatty acids | 0 g |
| Carbohydrates | 0,6 g |
| Sugars | 0,1 g |
| Fiber | 0 g |
| Protein | 0,1 g |
| Salt | 0 g |
|   |   |
| Active Ingredients |  Lactase Enzyme 5000 FCC (ALU) Units |
|   |   |
Dosage: Consume each capsule before a lactose-containing meal, then drink about 100ml of water, the maximum dose for 4 capsules per day
*** The nutritional values ​​given in the table may vary slightly depending on the lot. The site is constantly updated, however, it happens that we have several batches of product in stock.
** Reference intake value for an average adult (8400 kJ / 2000 kcal)
* Ingredients, grammage and nutritional values ​​may vary slightly depending on the flavor variant of the product.
Dietary supplements can not be used as a substitute for a varied diet. Remember that only a healthy lifestyle and balanced nutrition ensure proper functioning of the body and maintain good condition.
Do not exceed recommended servings for consumption during the day. The product can not be used by people who are allergic to any of its components. Keep out of the reach of small children. Store in a dry place at room temperature in tightly closed containers.
Best before end: date and batch number is on the side / bottom of the package.
Net weight: 60caps
EXTRIFIT Lactase Enzyme - 60caps - SALE - Składniki
EXTRIFIT Lactase Enzyme - 60caps - SALE - Dawkowanie
#Name

:

Lactase Enzyme - 60caps - WYPRZEDAŻ

Data Ważności

:

2020-06-20

W kartonie

:

67



EXTRIFIT Lactase Enzyme - 60caps - SALE - Opinie
UWAGA - kopiowanie oraz rozpowszechnianie opisów jest zabronione przez Muscle Power © 2018. Ustawa z dnia 4 lutego 1994 r. o prawie autorskim i prawach pokrewnych (Dz. U. z 2006 r. Nr 90, poz. 631 z późn. zm.)