INTENSON Black Seed - 200g - Opis
A healthy pepper substitute

High fiber content

Better digestion

Supports slimming
Intenson Black Seed
You want to eat a healthy diet, diversify your diet with non-obvious spices. However, you do not always make a good choice. For this reason, it is worth considering buying Black Seed from the well-known Intenson brand and invest in a high quality product. Black Seed supports slimming and health of the whole body, it is an ideal pepper substitute.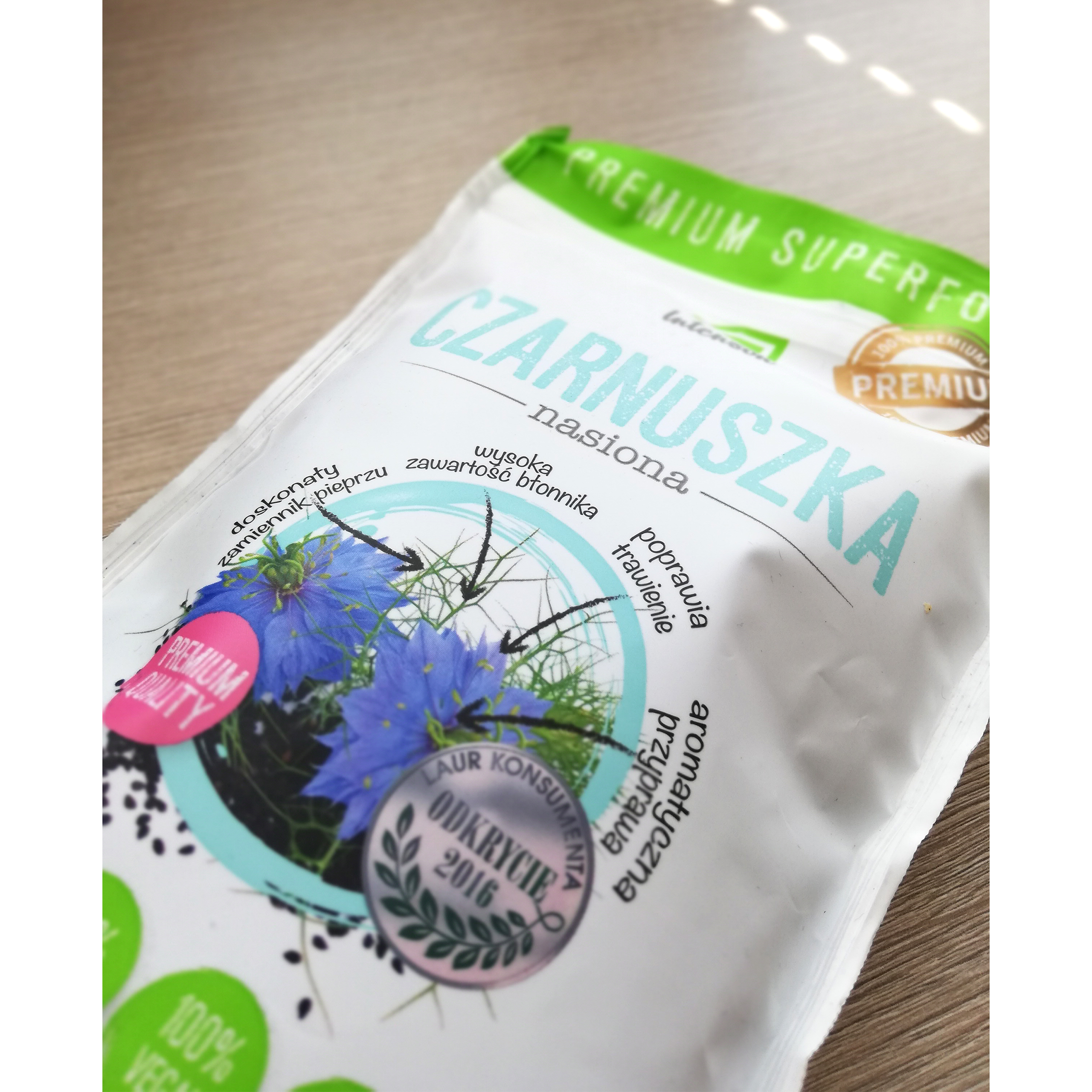 Black seeds for health
You certainly want to live healthy and fit all the time - after all, you are a conscious man who cares about his body. For this purpose, you follow a balanced diet and choose only the highest quality products. For this reason, you also start to try completely new things that you have not used before, recently you have been interested in spices such as black cumin.
Black Seed is a plant from the glaucoma family, the countries of origin are Iraq and Turkey, but now it is grown all over the world. Certainly you associate it with gardens and flower beds - its ornamental variety is very popular in Poland. It has delicate, blue flowers, reaches a length of up to 40 centimeters, its leaves are feathery, filamentous. Compared to leaves, the flowers are quite large, have 5 petals and a protruding, green center. The seeds are small, black, angular. You will certainly recognize them with an intense aroma and spicy flavor. Just the seeds you will find in the product from the Intenson brand.
Black Seed for slimming
Nigella sativa - this is the Latin name of black cumin - contains a high dose of thymoquinone, which has anti-inflammatory and fatty acids, including linoleic, oleic, palmitic. You will also find vitamins, flavonoids, sterols and alkaloids in it. Black Seed is also a well-known antioxidant that fights free radicals.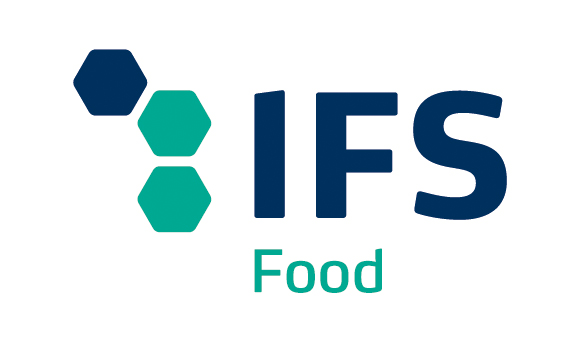 Black Seed is recommended for people who want to fight extra kilograms more effectively. It affects the acceleration of metabolism, positively affects digestion. It also contains a large amount of fiber, which supports the intestinal function, cleanses and protects it. Black cumin also applies to hair and skin, supports the overall condition of the body.
Black Seed from a reliable company Intenson is an aromatic spice that you can use whole or crumble in a mortar and add to the dishes. You can use it for salads, sauces, meats, soups or bread as a component of bread dough. Certainly useful in any kitchen.
IFS Food Certificate
Intenson Europe is a brand that deserves attention because it creates high quality products. The proof of this is the IFS Food certificate, which proves that Intenson products are made in accordance with European food law. This is an international food safety standard that requires, among other things, to document where the raw materials come from and how to prevent hazards. Thanks to this, we are sure that when you buy a product with such a certificate, you do not have to worry about quality and its implementation.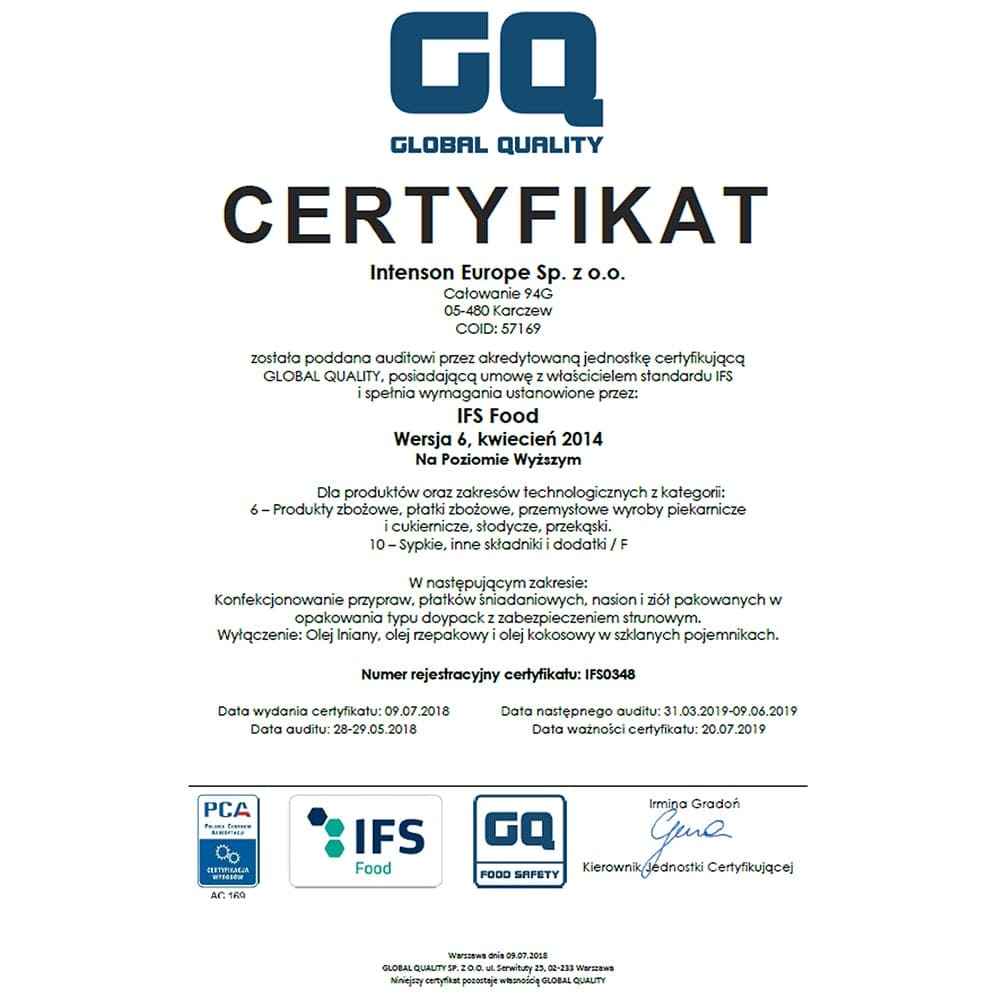 Recipes from black seed
Salad with black seed
1 small Chinese cabbage

100g of corn

20 grams of baked mushrooms

Chive

A pair of cocktail tomatoes

2 fringes of garlic

250ml of natural yoghurt

2 tablespoons of mayonnaise

Half a tablespoon of black cumin seeds
Cut the cabbage, add corn, cut quarters and mushrooms. Garlic crush in the press, add yogurt, mayonnaise, add everything to the salad. Sprinkle with all black cumin.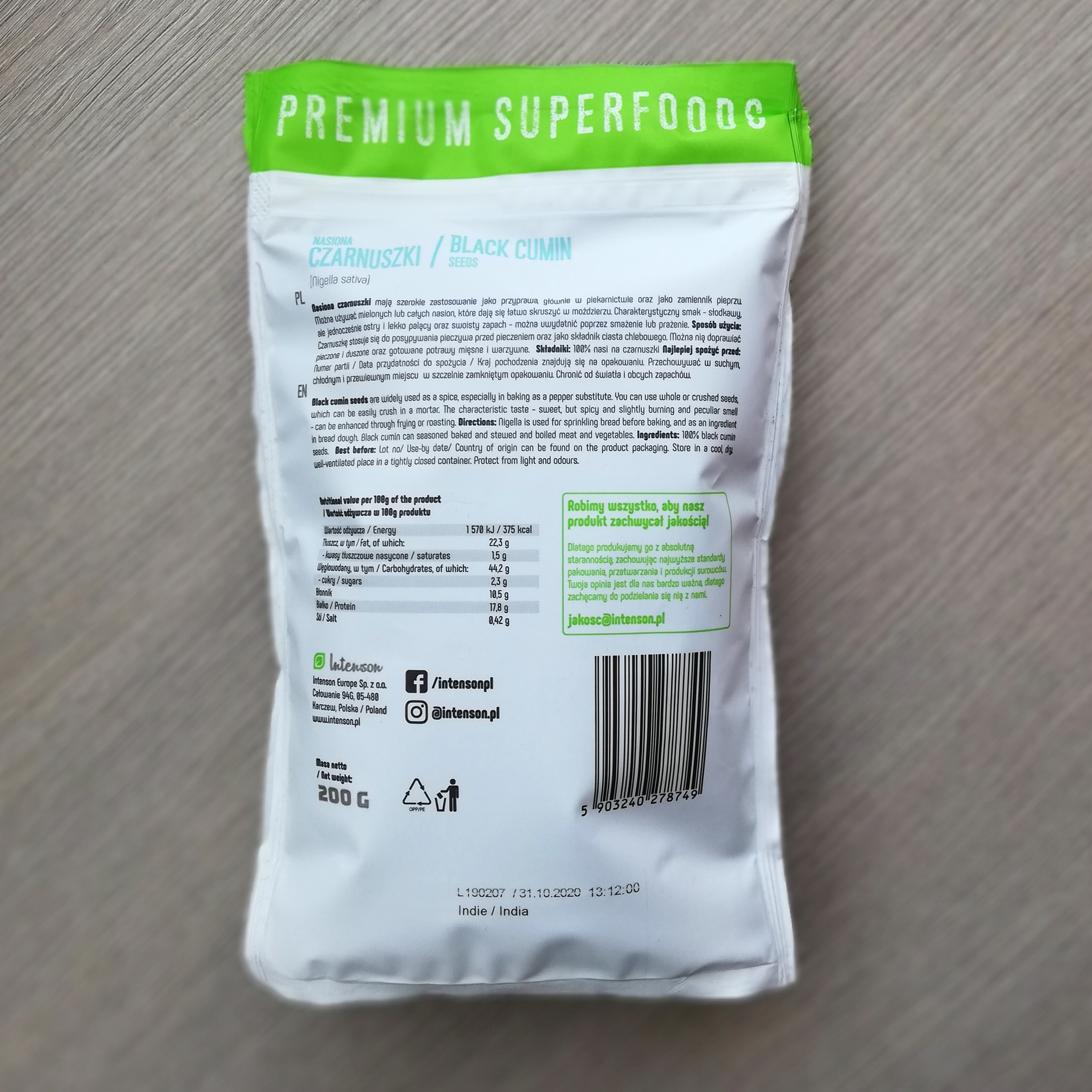 Pea paste
0.5 kilos of green peas from frozen foods

Average onion

One clove of garlic

3 tablespoons of olive oil

200g of white cheese (thin)

A pair of mint leaves

3 tablespoons of mayonnaise

salt

1 teaspoon of whole black seeds
Peel and chop onion and garlic, fry in olive oil, add peas and mint, pour a glass of water and cook for 5 minutes. Add white cheese, blend to a smooth mass, add salt, mayonnaise and black cumin. You can spread sandwiches with paste.
Ingredients: 100% black seed
| Nutrients | 100g  |
| --- | --- |
| Energy value | 1570 kJ/375kcal |
| Fat | 22,3g |
| including saturated fatty acids | 1,5g |
| carbohydrates | 44,2g |
| sugars | 2,3g |
| roughage | 10,5g |
| Protein | 17,8g |
| salt | 0,42g |
*** The nutritional values given in the table may vary slightly depending on the lot. The site is constantly updated, however, it happens that we have several batches of product in stock.
** Reference intake value for an average adult (8400 kJ / 2000 kcal)
* Ingredients, grammage and nutritional values may vary slightly depending on the flavor variant of the product.
Black cumin is used to sprinkle bread before baking and as a component of bread dough. It can be seasoned with roasted and stewed and cooked meat and vegetable dishes.
The product can not be used by people who are allergic to any of its components. Keep out of the reach of small children. Store in a dry place at room temperature in tightly closed containers.
Best before end: date and batch number is on the side / bottom of the package.
Net weight: 200g
INTENSON Black Seed - 200g - Składniki
INTENSON Black Seed - 200g - Dawkowanie
INTENSON Black Seed - 200g - Opinie
UWAGA - kopiowanie oraz rozpowszechnianie opisów jest zabronione przez Muscle Power © 2018. Ustawa z dnia 4 lutego 1994 r. o prawie autorskim i prawach pokrewnych (Dz. U. z 2006 r. Nr 90, poz. 631 z późn. zm.)