INTENSON Birch xylitol (Danisco) - 1000g - Opis
Effective fight with kilos
Low caloric content
Sweeter than sugar
It has a good effect on the teeth

Xylitol birch Intenson
You probably know that sugar is not spoken best lately. Nutritionists are sounding the alarm, parents are worried about their children, men and women so far accustomed to eating sugar try to limit or eliminate it. The topic of sweeteners scrolls regularly and has both supporters and opponents. It's time to find a healthy alternative to sugar - think about Xylitol! It is sweeter than sugar, has a lot less calories and has a very positive effect on the oral condition.
Xylitol is a 100% natural substance that can be a healthy and interesting replacement for traditional sugar. When buying it, it is worth to bet on a well-known and respected manufacturer whose products are valued and eagerly bought. Think about your health and invest in a product from a proven company! To what is very important, Xylitol Intenson comes from Finland, where Danisco manufactures it, known for its products being the cleanest and the best quality!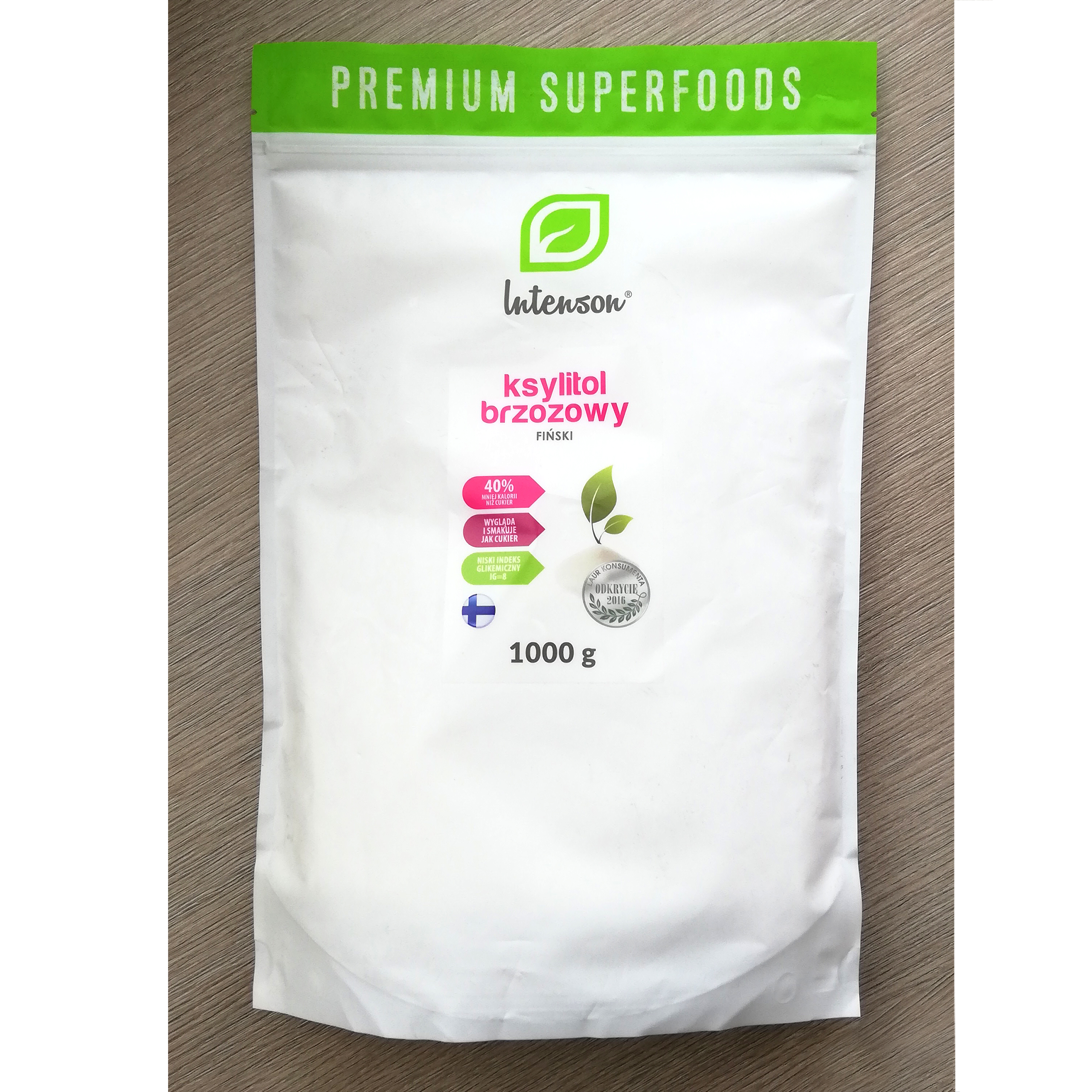 Why is xylitol better than sugar?
If, like many other people, your problem is excessive sympathy for sweets, which results in the fact that it is increasingly difficult to keep you beautiful figure, then think about making changes to your diet. To completely eliminate sweetness can be very difficult, then, it is worth considering a change in sugar, for some less caloric alternative, for example on Xylitol Intenson.
The xylitol obtained from birch is sweeter than sugar, has very good absorption, and does not cause a sudden jump or drop in insulin. All of these features make it ideally suited for people who have problems with sugar and for those who plan to fight for their figure. It also has a very good effect on the condition of the teeth and the bacterial flora of the mouth, and at the same time reduces appetite for sweets and prevents weight gain.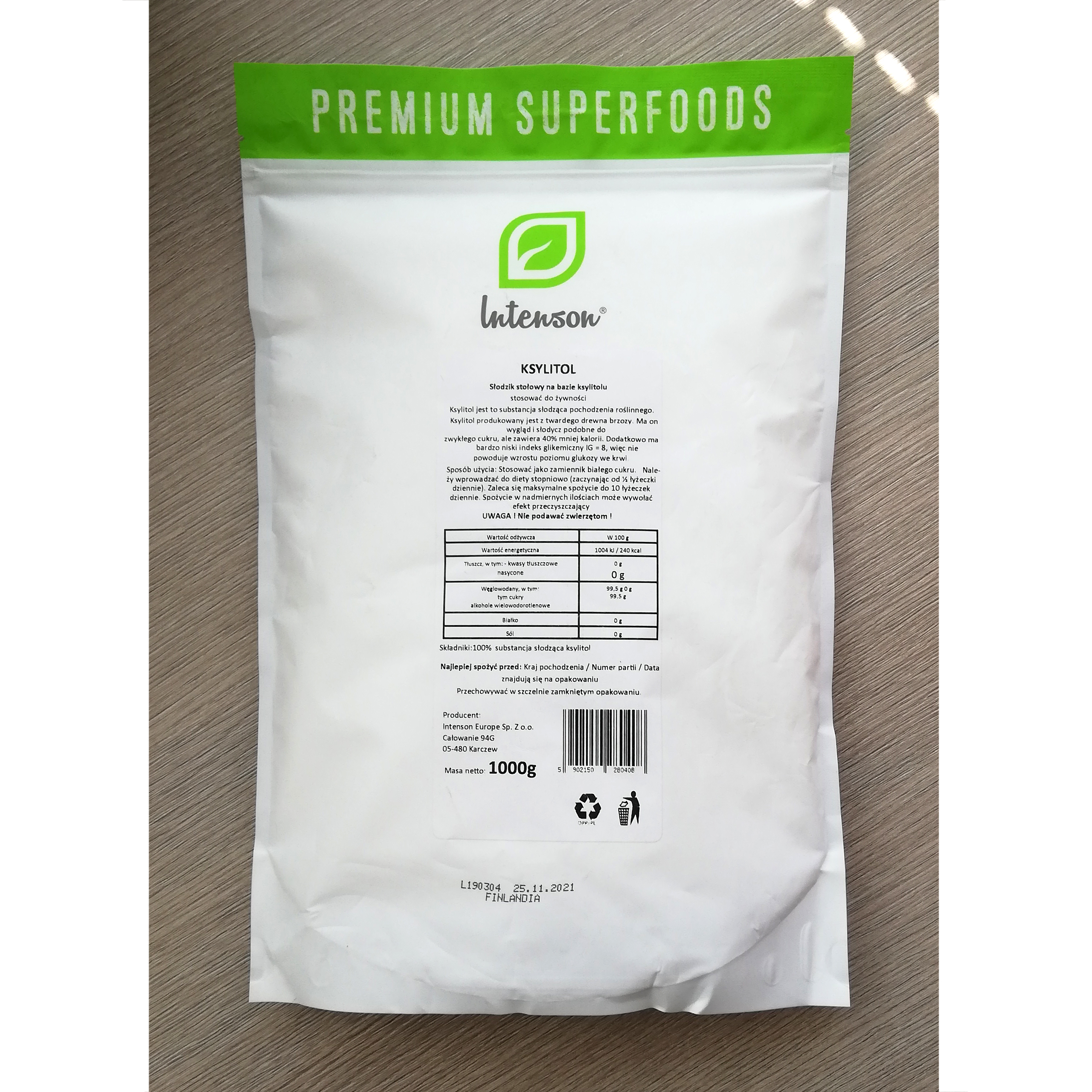 Why Xylitol?
After buying Xylitol it is worth to gradually introduce it to the diet, so that our body will have time to get used to it. Turning ordinary sugar into birch gives you a chance to lose weight, and in addition, the impact on the teeth and the condition of the mouth. By using it you will gain in your diet, something that can effectively replace sugar, but it has almost 40% less calorific value and a 14-fold lower glycemic index!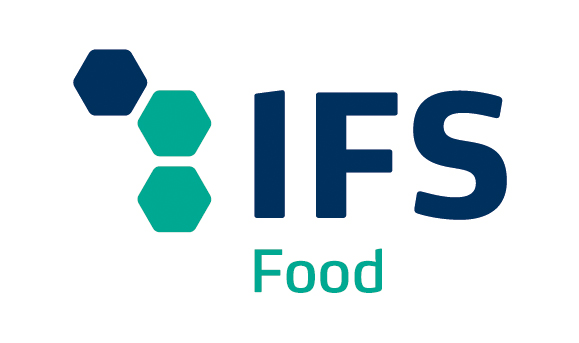 Intenson
Intenson Europe is a brand that deserves attention because it creates products of great quality. The proof of this is a document issued by a known certification body, Global Quality, which has a contract with the owner of the IFS standard. This is an international food safety standard that requires, among other things, to document where the raw materials come from and how to prevent hazards. Thanks to this, we are sure that when you buy a product with such a certificate, you do not have to worry about quality and its implementation.

Recipe for chocolate cake with xylitol
200 g dark chocolate
200g butter
½ cup of Danisco Xylitol
4 eggs
150 g mascarpone cheese
Orange peel for decoration
Divide the chocolate together with the butter, remove the yolks from the proteins and add xylitol to the chocolate mass, then grate. After whipping the proteins, combine them with the chocolate mass. 18cm cake stand with paper and bake at 180 degrees for 40 minutes. After cooling the dough, spread mascarpone cheese on it, and finally sprinkle with clean and scalded orange peel.
Ingredients: 100% xylitol


| Nutritional values | 100g |
| --- | --- |
| Energy value | 1004 kJ/240kcal |
| Fat | 0g |
| Saturated fatty acids | 0g |
| carbohydrates | 99,5g |
| sugars | 0g |
| polyhydric alcohols | 99,5g |
| Protein | 0g |
| salt | 0g |
*** The nutritional values given in the table may vary slightly depending on the lot. The site is constantly updated, however, it happens that we have several batches of product in stock.
** Reference intake value for an average adult (8400 kJ / 2000 kcal)
* Ingredients, grammage and nutritional values may vary slightly depending on the flavor variant of the product.
Directions for use: Xylitol should be introduced into the diet gradually, starting with small amounts. Use as a substitute for white sugar. It should be introduced into the diet gradually (starting from 1 teaspoon per day). A maximum intake of up to 10 teaspoons per day is recommended. Ingestion in excessive amounts can cause a laxative effect.
The product can not be used by people who are allergic to any of its components. Keep out of the reach of small children. Store in a dry place at room temperature in tightly closed containers.
Best before end: date and batch number is on the side / bottom of the package.
Net weight: 1000g
INTENSON Birch xylitol (Danisco) - 1000g - Składniki
INTENSON Birch xylitol (Danisco) - 1000g - Dawkowanie
INTENSON Birch xylitol (Danisco) - 1000g - Opinie
UWAGA - kopiowanie oraz rozpowszechnianie opisów jest zabronione przez Muscle Power © 2018. Ustawa z dnia 4 lutego 1994 r. o prawie autorskim i prawach pokrewnych (Dz. U. z 2006 r. Nr 90, poz. 631 z późn. zm.)