EXTRIFIT Fat Burner Women Line - 100caps - Opis
A great fat burner for women
Formula developed based on the experience of a bikini fitness participant
Numerous active ingredients
Help you lose unnecessary kilos
Support in maintaining the proper level of sugar
Fat Burner Women Line Extrifit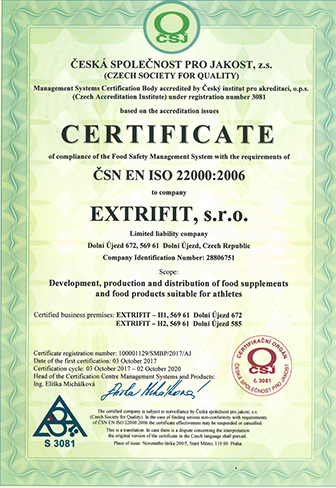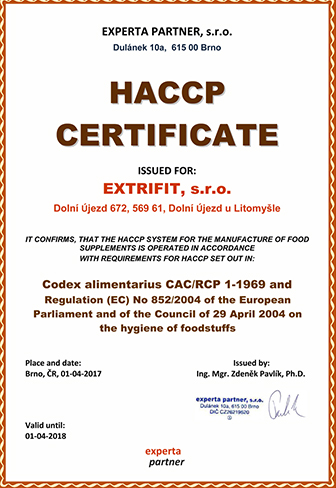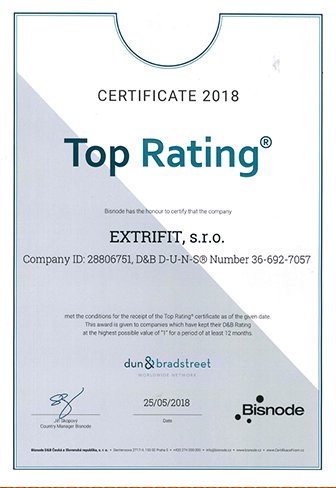 Probably during weight loss, you sometimes wondered why you do not like what you want, you were looking for various causes and resources that could help you. The Czech company decided to approach the topic more precisely than others in this market and with the help of a well-known participant of bikini fitness competitions to develop a formula that will quickly and comprehensively help achieve the dream figure. Thanks to the combination of numerous active ingredients, a supplement was created that should help every woman!
Be like Sabina Pleváková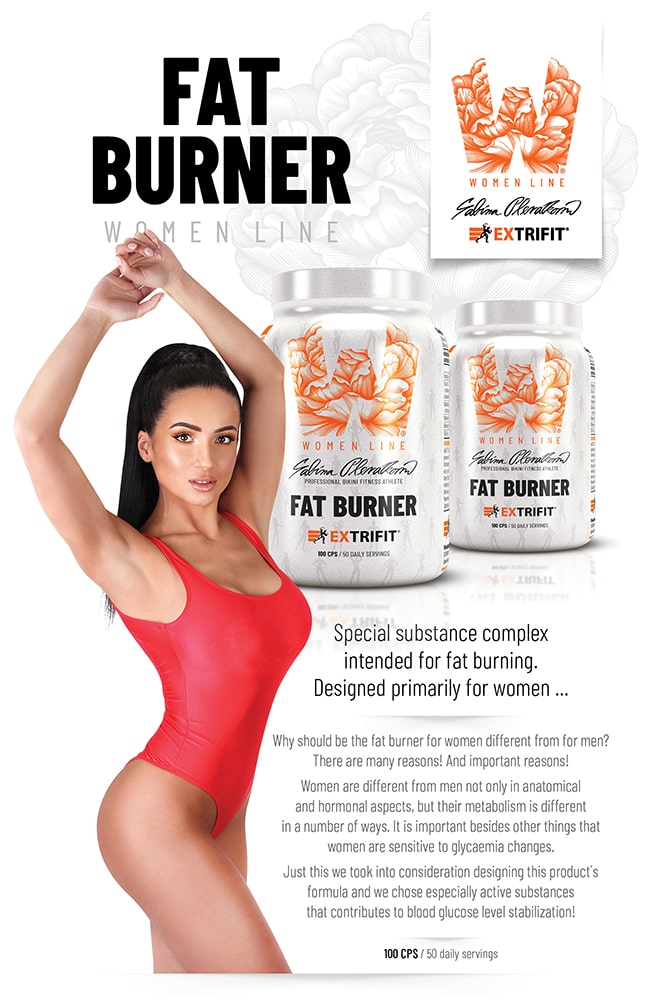 You probably know that adjusting the dietary supplement to the needs of the recipient, will make it work faster and better. You can achieve the intended results in a better way than before. Women are more sensitive to glycemic changes and therefore often reach for sweets. That is why the company Extrifit creating Fat Burner Women Line has put on substances that contribute to the stabilization of blood glucose.
The supplement is recommended by Sabina Pleváková, a member of the elite team Extrfit and participant in bikini fitness competitions, the world arena. Knowing her and her friends' needs, Sabina participated in the development of products, so that they are best suited to women's needs, they are signed - Women Line by Sabina Pleváková. The fact that the products were tested by such a known person proves that they should meet all the ladies who care about their appearance.
In order to lose weight as quickly as possible, it is good to combine Fat Burner Women Line with diet and physical activity. This action will provide better and faster results. The Extrifit burner is a complex preparation containing a number of ingredients that will help us burn fat. Some of the herbal extracts act as antioxidants and thus support the endocrine, immune and cardiovascular systems.
The active ingredients of the burner for women
Fat Burner Women contains many active ingredients that are to help us to maintain a shapely figure, or to lose unnecessary kilograms. One of them is green tea extract. It promotes fat metabolism, helps control weight and contributes to maintaining the level of sugar at the right level. Another is the white willow bark extract, it supports hormonal balance and contributes to the proper functioning of muscles and joints. In turn, the guarana extract supports the immune system, reduces fatigue, facilitates weight control and supports fat metabolism.
One of the components of Fat Burner Women Line acts as an antioxidant, contributes to the maintenance of sugar at the appropriate level and supports the functioning of the immune and cardiovascular systems, it is an extract of ginger root. Caffeine added to everything stimulates the activity, improves concentration and contributes to the increase of endurance. Thanks to the use of all these ingredients, Extrrfit received a supplement that will provide a quick action that will help you achieve your dream effects.
Fat burner in capsules
Fat Burner Women Line is a dietary supplement from a well-known Czech producer who developed it based on numerous, feminine experiences. For this it is in a convenient form perfectly digestible capsules that will quickly get into the bloodstream and help when you need it. By buying Extrifit products you get a great prepared and good product!
Serving: 1caps
Servings per container: 100
Packaging: 100caps
Ingredients: Garcinia Cambogia extract (HCA 50%), green tea extract (30% caffeine content), anhydrous caffeine, white willow bark extract (50% salicin content), guarana extract (10% caffeine content), extract from green coffee (caffeine content 10%), cayenne pepper, ginger root extract (5% gingerole content), chromium picolinate Other ingredients: capsule (gelatin, natural pigment: titanium dioxide, mineral pigment: red iron oxide, natural glaze: shellac ), anti-caking agent: magnesium stearate
| Active ingredients | 2caps |
| --- | --- |
| Garcinia Cambogia extract (50% HCA) | 300mg |
| including B7HCA hydroxycitric acid | 150mg |
| Green tea extract | 250mg |
| caffeine content | 75mg |
| Anhydrous caffeine | 205mg |
| White willow bark extract (50% salicin content) | 100mg |
| including salicyna | 50mg |
| Guarana extract | 100mg |
| caffeine content | 10mg |
| Green coffee extract | 100mg |
| caffeine content | 10mg |
| Cayenne pepper | 50mg |
| Extract of ginger root (5% gingerole content) | 40mg |
| including gingerola | 2mg |
| Chrome (chromium picolinate) | 200µg |
| Total caffeine content | 300mg |
*** The nutritional values given in the table may vary slightly depending on the lot. The site is constantly updated, however, it happens that we have several batches of product in stock.
** Reference intake value for an average adult (8400 kJ / 2000 kcal)
* Ingredients, grammage and nutritional values may vary slightly depending on the flavor variant of the product.
Usage: 1 capsule in the morning and 1 in the afternoon. Eat during the meal at least 4 hours before bedtime.
Dietary supplements can not be used as a substitute for a varied diet. Remember that only a healthy lifestyle and balanced nutrition ensure proper functioning of the body and maintain good condition.
Do not exceed recommended servings for consumption during the day. The product can not be used by people who are allergic to any of its components. Keep out of the reach of small children. Store in a dry place at room temperature in tightly closed containers.
Best before end: date and batch number is on the side / bottom of the package.
Net weight: 100caps
EXTRIFIT Fat Burner Women Line - 100caps - Składniki
EXTRIFIT Fat Burner Women Line - 100caps - Dawkowanie
#Name

:

Fat Burner Women Line - 100caps

Data Ważności

:

2022-01-28

W kartonie

:

67



EXTRIFIT Fat Burner Women Line - 100caps - Opinie
UWAGA - kopiowanie oraz rozpowszechnianie opisów jest zabronione przez Muscle Power © 2018. Ustawa z dnia 4 lutego 1994 r. o prawie autorskim i prawach pokrewnych (Dz. U. z 2006 r. Nr 90, poz. 631 z późn. zm.)