NUTREND Thermo Booster Compressed - 60caps - Opis
THE BEST FAT BURNERS 2018
Check our latest fat burner rating!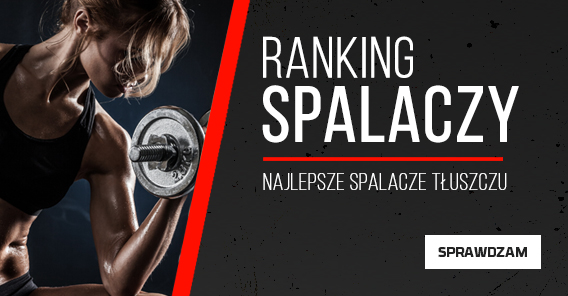 A powerful fat burner with a complex effect - thermogenic and lipolytic
Innovative fat burner - Thermo Booster Compressed
It contains natural plant extracts focused on quick fat burning
A solid dose of Caffeine and L-Tyrosine
Double strike with resistant adipose tissue
It will speed up the path to the dream figure
Energetic action and stimulation to work harder during training
Patented Piperine - Bioperine®.
Contains antioxidant - Coenzyme Q10
The product is gluten-free and without artificial sweeteners
Extracts from Green Tea and Green Coffee
Addition of the legendary Garcinia Cambogia
30 individual servings - economical packaging
The best combination with Carnitine - Carnitine 100,000 - 1000ml
The highest quality from the Czech company NUTREND
NUTREND - Thermo Booster Compressed -

Weight Loss
Thermo Booster Compressed is a strong formula mercilessly cutting fat - like a scalpel - straight from the Czech company NUTREND. This comprehensive fat burner will be a fantastic solution when the deadly trainings and restrictive diets do not bring the expected results. Classic Fat Burner with a solid dose of Caffeine and L-Tyrosine and natural plant extracts. The Czech manufacturer took care of the highest quality active ingredients based on certified and patented raw materials - including the extract of Green Tea - SVETOL®, Garcinia Cambogia extract - Garcitrin® and black pepper extract - Bioperine® Thanks to Thermo Booster Compressed way to your dream - slim and sculpted figure will be much shorter. One packet contains 30 daily servings, which is sufficient for a minimum month of supplementation, but it can be used twice as long, depending on the body's tolerance! 
Extreme Liposuction

! 
Cross-functional supplement - was created to compensate for fatigue during an aerobic session, speed up metabolism, raise body temperature, run spare fat and stimulate the body to work at the highest speed. One serving is over 2142 mg thermogenic - lipolytic formula supporting fat loss based on:

- Caffeine - helps to improve concentration on training, increases endurance, works diuretic and thermogenic and supports the oxidation of fatty acids. 122 mg Caffeine in one capsule!
- L-Tyrosine - a precursor of neurotransmitters and an ingredient used by the body for the synthesis of thyroid hormones - among others Thyroxines that have the greatest impact on the metabolism and metabolic rate.
- Black Pepper Extract - patented Bioperine® - extracted from black pepper fruits (Latin Piper nigrum) - standardized to 95% piperine. It has a thermogenic effect and accelerates the bioavailability, and thus the action of this fat burner.
- Extracts of Green Tea and Green Coffee - certified SVETOL® for 50% polyphenols and 8% caffeine and 47% chlorogenic acid and 52% polyphenols - powerful antioxidants, invaluable support during weight loss. This mix stimulates the breakdown of lipids, can accelerate fat metabolism and oxidation, and stabilize blood glucose.
- Garcitrin® - an extract from the fruits of the legendary Garcinia Cambogia, which has been used by Asian peoples for hundreds of years. It increases the feeling of fullness and contains vegetable acids supporting slimming. An inhibitor of the enzyme responsible for the binding of new fatty acid molecules in the liver and adipose tissue.
- Coenzyme Q10 - reducing and oxidizing properties. It actively participates in the production of cellular energy, improves the oxygenation of cells and protects them against the harmful effects of free radicals.    
Portion: 2caps
Servings per container: 30
Packaging: 60caps
Ingredients: L-tyrosine, green tea extract (50% polyphenols, 8% caffeine), Garcinia cambogia extract (50% hydroxylic acid, 5% garcinol) - Garcitrin®, gelatin capsule (gelatin, titanium dioxide pigment), caffeine, extract green coffee (47% chlorogenic acid, 52% polyphenols, maltodextrin) - Svetol®, filler, magnesium stearate, coenzyme Q10, anti-caking agent, silicon dioxide, black pepper extract (95% piperine) - Bioperine®
.
| Active Ingredientas | 1 Serving (2 caps) |
| --- | --- |
| Complex B.U.R.N.E.R. | 2142 mg |
| L-Tyrozine | 800mg |
| Green Tea Extract | 550 mg |
| Garcinia Cambogia extract | 400 mg |
| Green Coffee Extract | 150 mg |
| Black Pepper extract | 10 mg |
| Caffeine | 244 mg |
| Q10 | 32 mg |
** - Reference intake value for an average adult (8400 kJ / 2000 kcal)
* - Ingredients, grammage and nutritional values may vary slightly depending on the flavor variant and / or batch of the product.
Use 1-2 capsules daily between meals or 60 minutes before physical exercise. The recommended amount of capsules should be swallowed with a glass of water. Do not drink milk or alcohol. Do not chew the capsules!

Dietary supplements can not be used as a substitute for a varied diet. Remember that only a healthy lifestyle and balanced nutrition ensure proper functioning of the body and maintain good condition.

Do not exceed recommended servings for consumption during the day. The product can not be used by people who are allergic to any of its components. Keep out of the reach of small children. Store in a dry place at room temperature in tightly closed containers.

Best before end: date and batch number is on the side / bottom of the package.

Net weight: 60caps
NUTREND Thermo Booster Compressed - 60caps - Składniki
NUTREND Thermo Booster Compressed - 60caps - Dawkowanie
#Name

:

Thermo Booster Compressed - 60caps - Black Friday

Data Ważności

:

2020-06-14

W kartonie

:

24



NUTREND Thermo Booster Compressed - 60caps - Opinie
UWAGA - kopiowanie oraz rozpowszechnianie opisów jest zabronione przez Muscle Power © 2018. Ustawa z dnia 4 lutego 1994 r. o prawie autorskim i prawach pokrewnych (Dz. U. z 2006 r. Nr 90, poz. 631 z późn. zm.)