MP SPORT Resistance Loop Bands - Gumy do Ćwiczeń + Worek sportowy - Opis
The perfect set for stretching
Accessories useful during rehabilitation
Gadgets for stretching the whole body muscles before training
Punching bag - practical and stylish
A set for a successful Stretching
Do you want to improve the appearance of your buttocks? Or maybe you are looking for a way to stretch before a strong impression in the gym. In both cases, the MP Generation Resistance Loop Bands Mini Band is perfect for you. Tensile rubber and a practical backpack in which you will be able to store basic exercise accessories.
Stretching - Exercises before training
No matter what sport you do - you can swim, run, lift weights. In any case, you are at risk of injury. You can significantly reduce the chance of injury if you take care of your body stretching before the actual training. Remember - such matters should not be underestimated, it is a pity for your health.
The set with the Muscle Power Resistance Loop Bands for stretching and the sports bag will allow you to practically prepare for physical exercise. Stretch your muscles, give them a sign that soon they will be subjected to a really strong impression.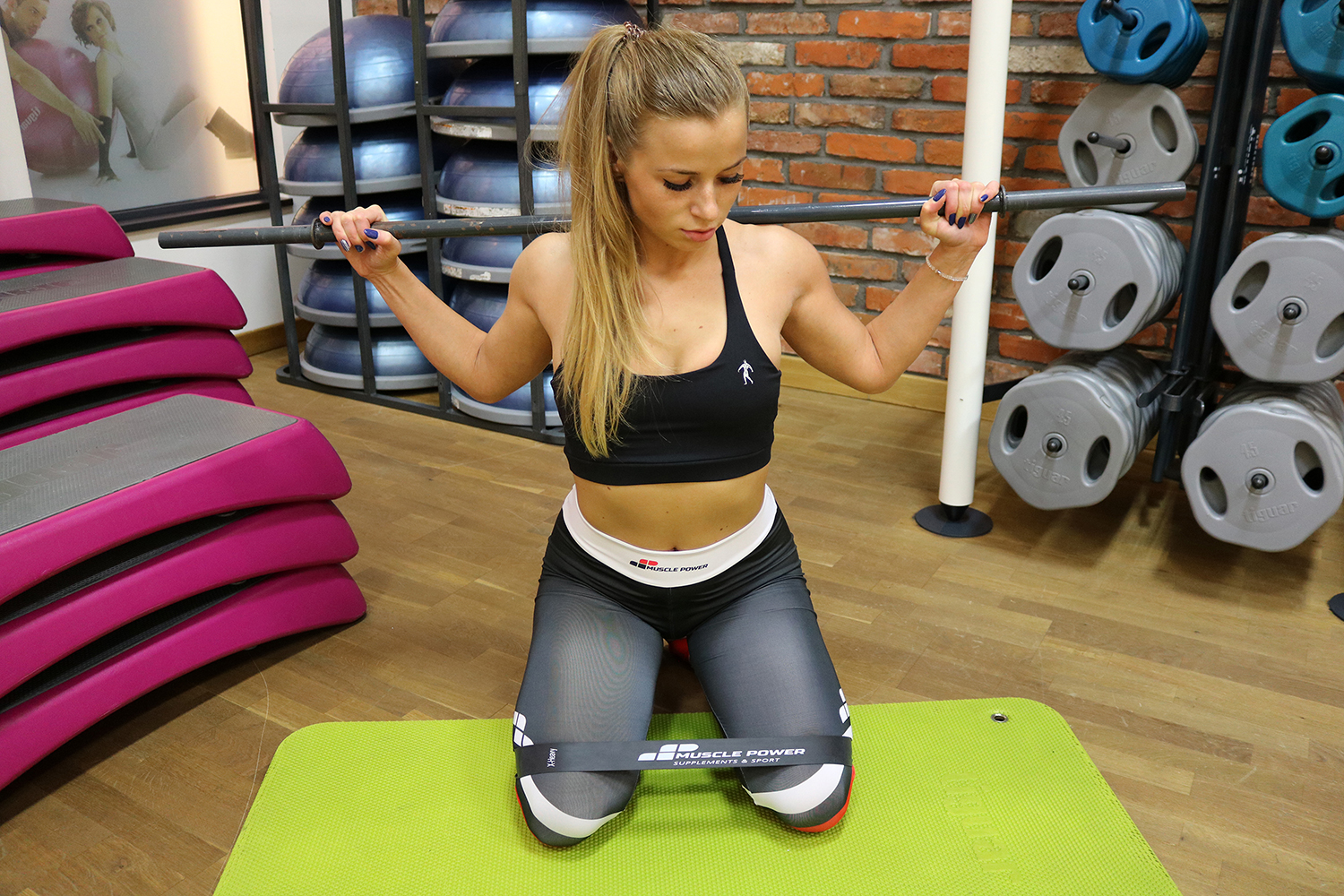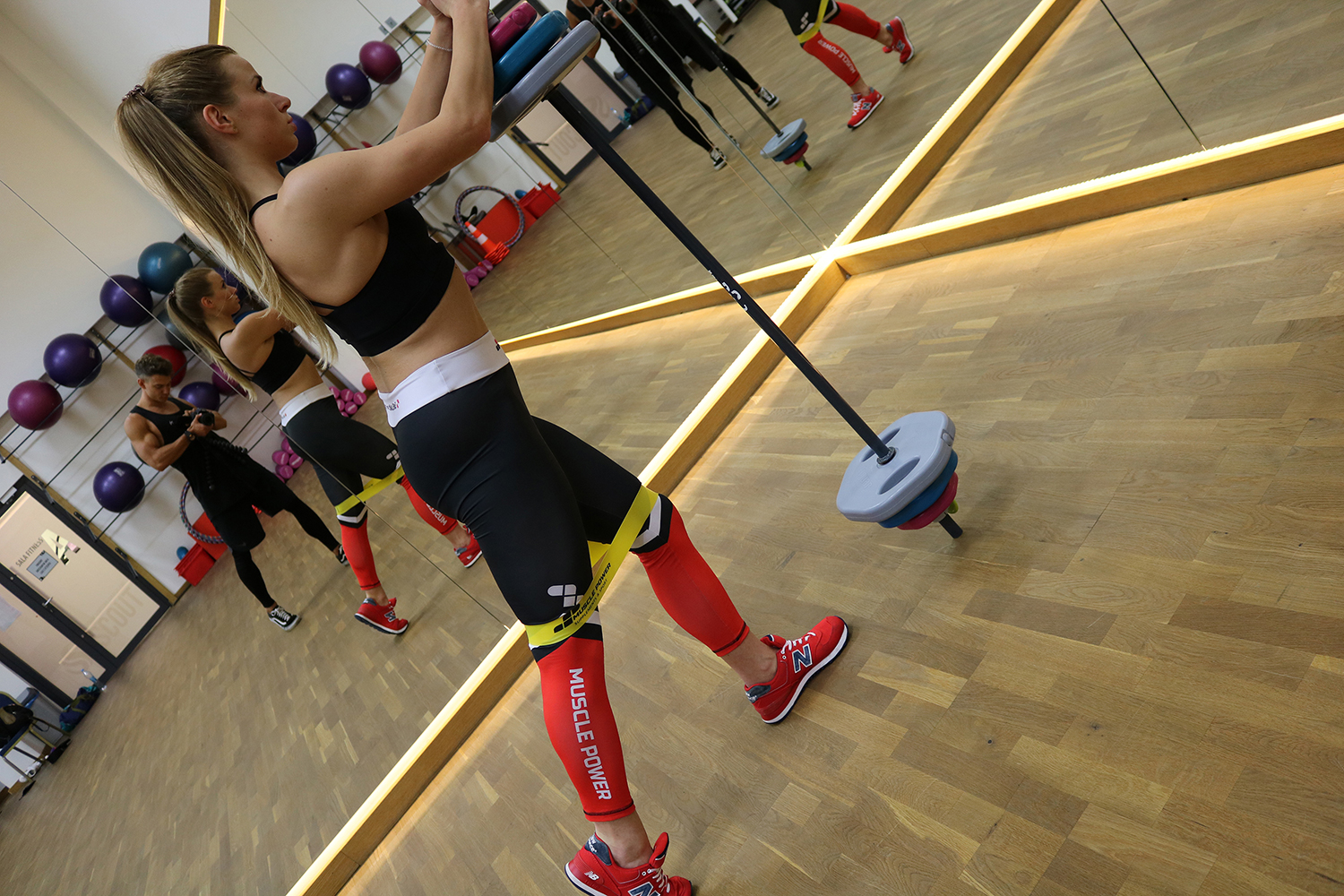 Latex gums are used to increase resistance during traditional exercises. It's the perfect complement to your workout for stable stretching. How to use stretch gums? There are a few simple and really effective methods of using them.
Strengthening the rotator by using rubber, strengthening the buttocks, legs, abdomen and all parts of the body. You can use stretching elastics individually and together, applying them to individual parts of the body that you want to stretch and strengthen. It's really simple and effective.
Exercise gum - Which one to choose?
The Muscle Power set contains a set of Mini Band gums for stretching the body. Each gum has a different color, so you will not have a dilemma on what to put on. You treat sport not only in terms of physical exertion. It's style for you, your passion, you! No wonder then that you pay attention to what you put on and what you take with you for training.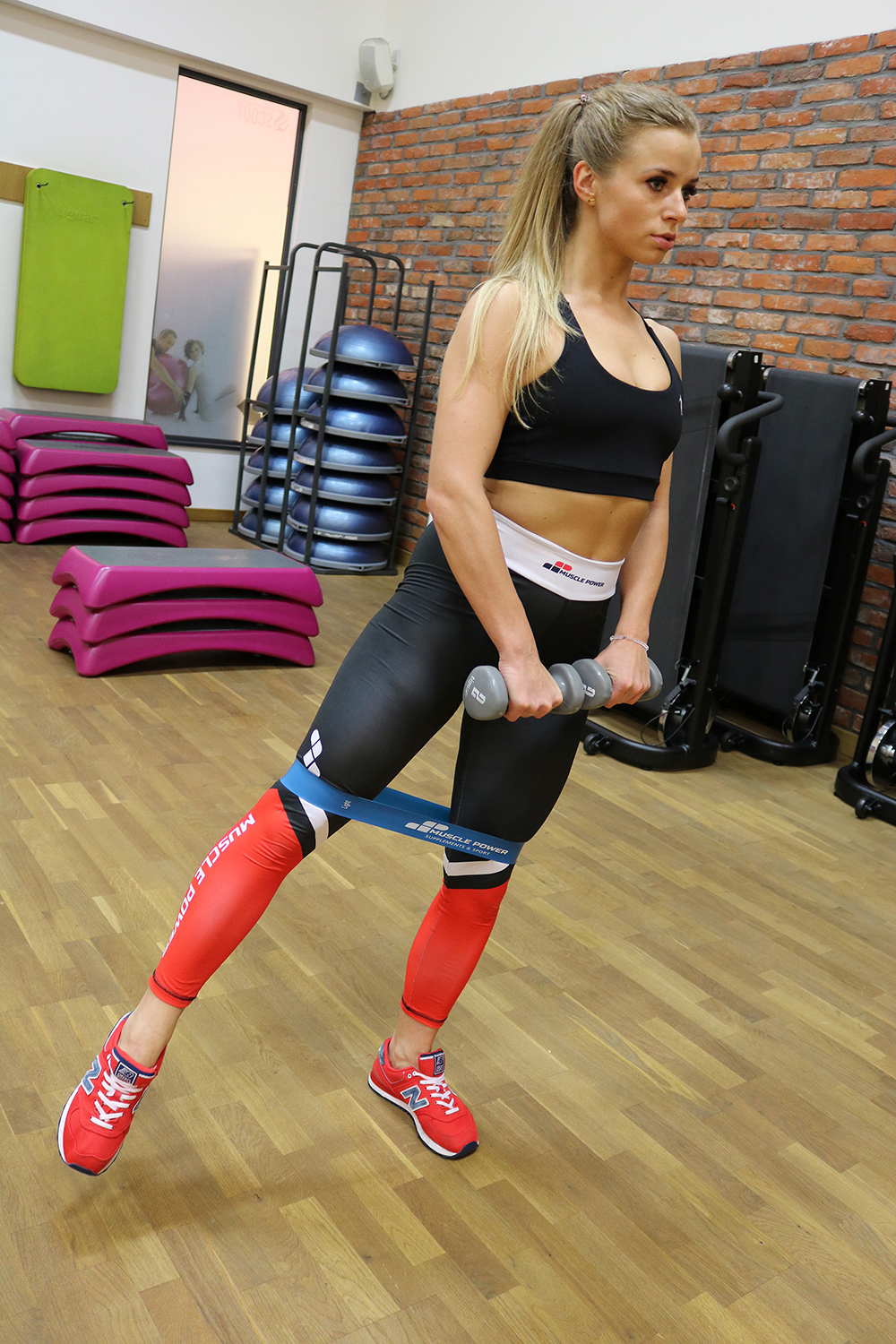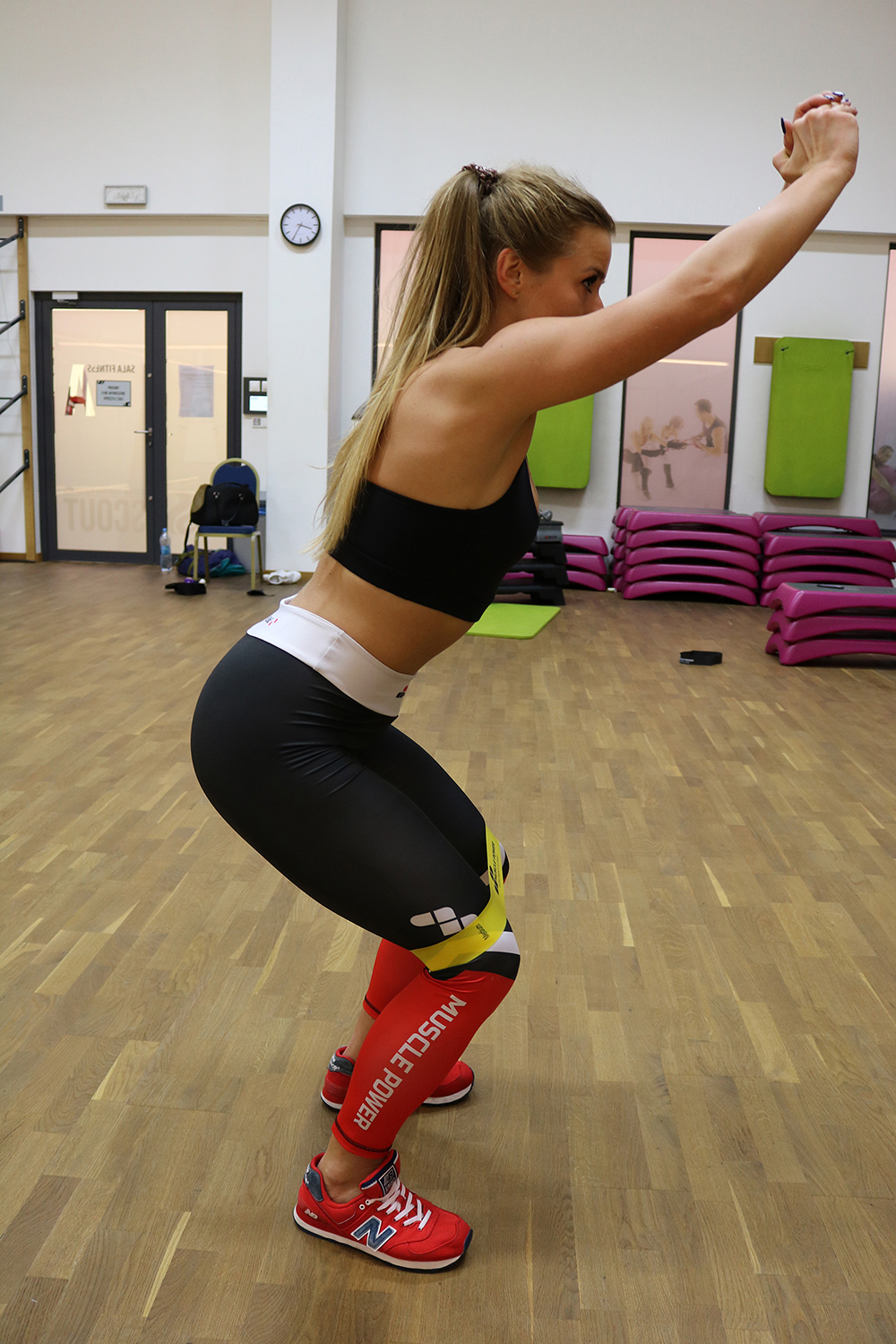 Are you willing to take pictures of the effects of the effort you take during the exercise? In that case, the look of the accessories you have with you is not without significance. Thanks to a set of gums available in different colors, you can choose a gadget that suits your outfit on a given day.
Each stretch rubber has a different thickness, which gives you more or less resistance during use. Thanks to this, you can increase the intensity of muscle work, progressively strengthening it. Use on all parts of the body that need improvement.
The set includes a practical mini sports bag, so that you can conveniently store your rubber Resistance Loop Bands - without entanglement, dirt, damage during transport.
| Dimensions | Blue Rubber | Yellow Rubber | Red Rubber | Black Rubber |
| --- | --- | --- | --- | --- |
| Thickness of rubber (mm) | 0.5 | 0.7 | 1.00 | 1.20 |
| Circumference (cm) | 60 | 60 | 60 | 60 |
| Length (cm) | 30 | 30 | 30 | 30 |
| Width (cm) | 5 | 5 | 5 | 5 |
| Resistance | 1-5kg | 5-10kg | 10-15kg | 15-20kg |
| Dimensions | Sports bag |
| --- | --- |
| Width (cm) | 12 |
| Length (cm) | 17 |
MP SPORT Resistance Loop Bands - Gumy do Ćwiczeń + Worek sportowy - Składniki
MP SPORT Resistance Loop Bands - Gumy do Ćwiczeń + Worek sportowy - Dawkowanie
#Name

:

Resistance Loop Bands - Gumy do Ćwiczeń + Worek sportowy - Black Friday

Data Ważności

:

2029-11-11



MP SPORT Resistance Loop Bands - Gumy do Ćwiczeń + Worek sportowy - Opinie
UWAGA - kopiowanie oraz rozpowszechnianie opisów jest zabronione przez Muscle Power © 2018. Ustawa z dnia 4 lutego 1994 r. o prawie autorskim i prawach pokrewnych (Dz. U. z 2006 r. Nr 90, poz. 631 z późn. zm.)