ASURA Rashguard Short T-shirt + MMA Shorts - High Kick - Breathe Deeply - Opis
Cult Kit - T-Shirt and Shorts
A sensational set for athletes who value comfort and a stylish look. High quality shorts ASURA MMA Shorts with the logo of the renowned IHS brand along with the stylish Rashguard T-Shirt - Breathe Deeply. The set will work while practicing various sports, especially in martial arts. Thanks to the freedom you will have in the presented set, you will achieve even better results during training.

Rashguard Short - High Kick - Breathe Deep - Product Description
solid material, high class
strong hems
smooth and slippery texture
the best rashguard for a MMA, BJJ, Grappling player will also work in the gym, while running and cycling
High Kick logo - the best pre-workout exercise for endurance disciplines the renowned Asura Sports Wear brand
We present an extremely rugged rashguard from the renowned Asura Sports Wear brand. Signed the cult pre-workout IHS - High Kick - Breathe Deep! High-quality material and strong hems will satisfy all MMA, BJJ and Grappling trainers. The product will also work in other sports. It will be perfect during everyday running, cycling or training at the gym!
Trendy IHS logo - High Kick - Breathe Deeply!
Rashguard was created for High Kick fans! A distinctive High Kick logo on the front, with a horizontal "Breathe Deep" on the back. This nutrient does not need to be presented. This pre-workout fantastic for martial arts - MMA, BJJ, Grappling, other endurance and strength disciplines and endurance disciplines - running, cycling, triathlon. It adds energy, increases concentration, has a deacidifying effect and, most importantly, does not cause the muscle to pump. The face of the IHS product - High Kick is one of the best MMA players in Poland, former KSW medium-class champion - Michał Materla (MMA 25-6).

Train Hard in Silence and Humility ... Be Calm and Breathe Deeply! Nothing like "Magic" - put on your armor and do the best training in your life!

MMA Shorts - IHS - Product Description
Top quality material
Slits on the sides
Flexible panel in step
Quick Velcro fastening
Rubber stabilizing the belt
A modern print made using the sublimation method
ASURA - Shorts
The ASURA company currently boasts a wide range of products from the category: sportswear. Shorts available in interesting versions have already gained many positive customer feedback. The ASURA company makes the greatest efforts to provide high quality clothing, maintaining the latest trends in design and material. The wide range of ASURA shorts is joined by a new model, with the logo of the renowned brand of sports nutrition supplements - IHS.

Thermoactive shirt with silver ions
|   |   |
| --- | --- |
| | Lightweight and durable rashguard made of delicate material. The technology of maintaining a constant body temperature and moisture management ensures full comfort during training! Top quality training clothing and unique design from Asura! Innovative technology of cut and sewing resulted in very comfortable and solid technical shirts - rashguards. Flat seams make them almost imperceptible, which translates into comfort and does not cause abrasions. The material has breathing properties with the addition of silver ions, which counteracts the growth of bacteria and removes a characteristic odor. The structure of the material allows the sweat to be evacuated to the outside, while a tight fit guarantees gentle compression - a corset around the muscles. |
 
 

 

Due to the fact that in February this year we broke the magical amount of 100,000 units of High Kick sold, we significantly reduced its price and enriched the composition. As if that was not enough, we released a limited series of trainer clothes signed with the name and colors of the product itself as well as the already famous advertising slogan. From now on, every fan of the product High Kick and Michał Materla can train in clothes that work great in all conditions. Many people who have already tried to exercise in them experience a difficult to describe positive energy, they talk about the impression as if they were connected with other athletes using this product and exercising as hard as they did. These people felt like a second breath somewhere in the background behind their backs ...
Feel like a professional player. The IHS brand, whose logo is placed on the shorts, is immediately associated with Michał Materla, a Polish grapple player and a strong martial arts fighter. There is no place for cases in this industry. And make sure you wear high quality clothes during the training that will allow you to get tops of training achievements.
 
 

 

The set we propose consists of a rashguard and shorts, which together make up the whole body encouraging to a hard workout. Branded sports clothing from the High Kick series is suitable for training all sports, but it is best suited for endurance and contact sports, such as boxing or kick boxing, grasping sports, such as judo or wrestling, running or crossfit. Our shorts and rashguard thanks to the use of double stitches and strong threads are resistant to damage caused by cracking of clothes at the seams, materials used for their production ensure color durability. Do not worry if you've washed this set of 365 days a year, do not fry. The rashguard adheres to the body and maintains the temperature of your body so that you avoid injury, while the comfortable shorts will not constrain your movements even when performing the most difficult techniques and evolution.
This energetic set has been designed for all those who love fatigue, and everyday training routine is the key for them to achieve better and better results.
There are no excuses here, there is no room for mistakes and the only way is hard work.
Rashguard Short - High Kick - Breathe Deep - Dimensions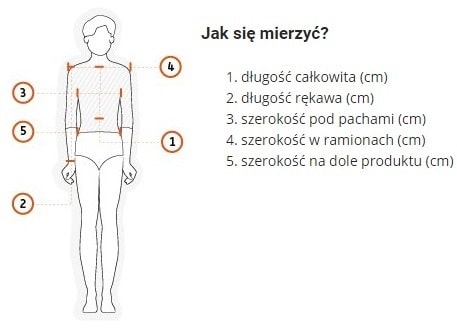 | | | | |
| --- | --- | --- | --- |
| Total length | M - 66 cm | L - 69 cm | XL - 70 cm |
| Sleeve length | M - 19 cm | L - 20 cm | XL - 21 cm |
| Underarm width | M - 42 cm | L - 48 cm | XL - 50 cm |
| Width in the arms | M - 42 cm | L - 48 cm | XL - 50 cm |
| Width at the bottom | M - 38 cm | L - 42 cm | XL - 46 cm |

* - The product has been measured flat, without stretching. Dimensions may vary +/- 1 cm depending on the series, product batch.
 MMA Shorts - IHS - Dimensions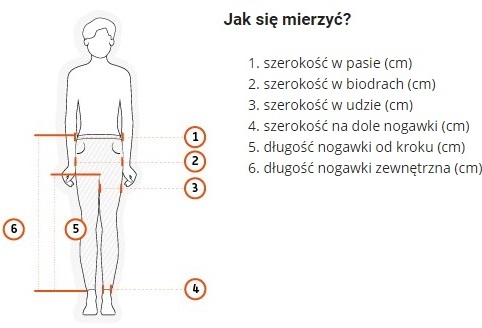 | | | | |
| --- | --- | --- | --- |
| Width at the waist | M - 34-48 cm | L - 36-52 cm | XL - 38-54 cm |
| Width in the thigh | M - 30 cm | L -32 cm | XL - 34 cm |
| The length of the leg from the step | M - 22 cm | L -24 cm | XL - 24 cm |
| Length of the outer leg | M - 48 cm | L -50 cm | XL - 52 cm |
* - The product has been measured flat, without stretching. Dimensions may vary +/- 1 cm depending on the series, product batch.
ASURA Rashguard Short T-shirt + MMA Shorts - High Kick - Breathe Deeply - Składniki
ASURA Rashguard Short T-shirt + MMA Shorts - High Kick - Breathe Deeply - Dawkowanie
Wariant

:

M

#Name

:

Koszulka Rashguard Short T-shirt + Spodenki Shorts - High Kick - Oddychaj Głęboko



ASURA Rashguard Short T-shirt + MMA Shorts - High Kick - Breathe Deeply - Opinie
UWAGA - kopiowanie oraz rozpowszechnianie opisów jest zabronione przez Muscle Power © 2018. Ustawa z dnia 4 lutego 1994 r. o prawie autorskim i prawach pokrewnych (Dz. U. z 2006 r. Nr 90, poz. 631 z późn. zm.)