ASURA Spodenki Shorts - High Kick - Oddychaj Głęboko - Opis
Top quality material
Slits on the sides
Flexible panel in step
Quick Velcro fastening
Rubber stabilizing belt
A modern print made using the sublimation method
ASURA - Shorts
The ASURA company currently boasts a wide range of products from the category: sportswear. Shorts available in interesting versions have already gained many positive customer feedback. The ASURA company makes the greatest efforts to provide high quality clothing, maintaining the latest trends in design and material. The wide range of ASURA shorts is joined by a new model, with the logo of a reputable brand of sports nutrition supplements - IHS.
ASURA MMA Shorts - Material
Why, when playing sports, should you take care of appropriate clothes? There are many reasons for the legitimacy of this choice. First of all, nowadays we have the opportunity to use modern technology of sportswear production. This means that by reaching for a proven product from the category: sportswear, we guarantee greater freedom when performing various types of exercises. First of all, you should start with the fabric.
The material from which sports clothing is sewn has specific properties. You should be aware that often the use of synthetics, such as polyester or polyamide, is the most correct in this case. There are many generations of these fabrics. ASURA uses the latest ones, guaranteeing many valuable properties. For example, the new generation polyester has breathable properties. In addition, it is a material that actively expels water in one direction.
The material used by the company ASURA protects against injuries that often arise as a result of the material rubbing against the body during increased effort. That is why it is not indifferent to what you wear for training, regardless of whether you are running, cycling or exercising. Shorts ASURA MMA Shorts - IHS are dedicated especially for performing martial arts. However, they also work well for strength training or everyday wear, because, in addition to convenience, they have a great style.
MMA Shorts - Fashion
Shorts MMA Shorts have a cut dedicated to athletes, especially during strength training or in combat sports. Shorts have a thick and strong rubber, which guarantees freedom during use. In addition, their loose cut adds an even greater sense of comfort. You can focus on your workout without fear that something is hurting you, slipping, falling and causing discomfort. This is a typically masculine cut that looks great on a muscular and athletic body. Shorts ASURA is a high quality product that will allow you to constantly raise the bar in sports.
ASURA MMA shorts - Comfort
Convenience is extremely important during training. MMA shorts have a flexible panel in the step, as well as slits on the sides. Thanks to this, you can perform quick dodges without fear that your clothes will prevent you from reacting to any enemy attack. What's more, Velcro closure together with a string, will additionally stabilize the arrangement of pants on your muscular body. Sportswear of the company ASURA provides full control over the situation and the possibility of maximum focus on training.
Imprint - Sublimation method
A modern print with the IHS logo has been made on ASURA shorts. Thanks to the sublimation method used, the print is durable, expressive and safe for the skin's health. IHS - Iron Horse is a renowned company in the field of creating high quality sports nutrition supplements. Wearing clothing with the company's logo testifies to the athlete's high awareness and his care for proper supplementation. In addition, the logo has undoubted aesthetic qualities. The shorts were made with great attention to detail. Excellent color combination, as well as accurate hems, testify to the high quality of this product.
Feel like a professional player. The IHS brand, whose logo is placed on the shorts, is immediately associated with Michał Materla, a Polish grapple player and a strong martial arts fighter. There is no place for cases in this industry. And make sure you wear high quality clothes during the training that will allow you to get tops of training achievements.
Are you just working on the results in martial arts? - Click HERE to get the advice of a specialist, Bartosz Guran.
 MMA Shorts - IHS - Dimensions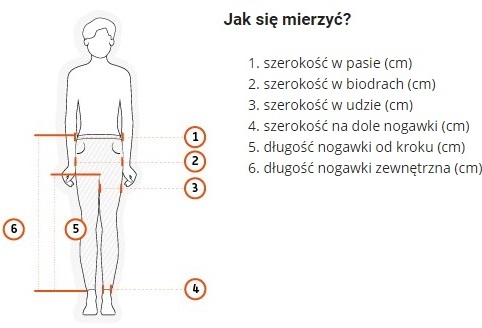 | | | | |
| --- | --- | --- | --- |
| Width at the waist | M - 34-48 cm | L - 36-52 cm | XL - 38-54 cm |
| Width in the thigh | M - 30 cm | L -32 cm | XL - 34 cm |
| The length of the leg from the step | M - 22 cm | L -24 cm | XL - 24 cm |
| Length of the outer leg | M - 48 cm | L -50 cm | XL - 52 cm |
* - The product has been measured flat, without stretching. Dimensions may vary +/- 1 cm depending on the series, product batch.
ASURA Spodenki Shorts - High Kick - Oddychaj Głęboko - Składniki
ASURA Spodenki Shorts - High Kick - Oddychaj Głęboko - Dawkowanie
Wariant

:

XL

#Name

:

Spodenki Shorts - High Kick - Oddychaj Głęboko



ASURA Spodenki Shorts - High Kick - Oddychaj Głęboko - Opinie
UWAGA - kopiowanie oraz rozpowszechnianie opisów jest zabronione przez Muscle Power © 2018. Ustawa z dnia 4 lutego 1994 r. o prawie autorskim i prawach pokrewnych (Dz. U. z 2006 r. Nr 90, poz. 631 z późn. zm.)