WISH Pharmaceutical African Mango Premium Plus 6000mg - 60tabs - Opis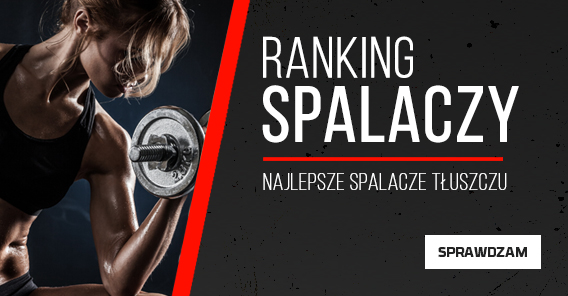 Free from GMO

It has a certificate - healthy food products

An efficient form of tablets

Great digestibility
African Mango Premium Plus - African Mango
African mango (Irvingia gabonensis) has gained popularity in the United States. By using this knowledge, companies with a large awareness of the supplement industry have become interested in mango.
WISH Pharmaceutical has created a high-end dietary supplement, African Mango Premium Plus. Based on modern research on the operation of African mango and the use of a specialized laboratory, WISH was able to create a product that suits our time. African Mango Premium Plus is a supplement distinguished by excellent bioavailability and comfort during use.
African Mango Premium Plus - Dosage
African Mango Premium Plus contains African mango extract (Irvingia gabonesis) in a 10: 1 ratio. Thanks to this condensed form of the active ingredient, you only need to supplement one tablet a day. It should be remembered that a dietary supplement will never replace a healthy, balanced diet and physical activity. However, in combination with these activities, it gives you the chance to get faster and more effective results in weight reduction.
African Mango Premium Plus - reviews
African Mango enjoys great popularity in the United States. For some time, however, it has been appreciated by the inhabitants of Europe. In the form of a modern African Mango Premium Plus from WISH Pharmaceutical, there is an extract from the mysterious Mango. It is not difficult to guess that the action of this component in concentrated form gives much better results.
Modern methods of production of supplements and knowledge about the properties of African mango allowed WISH to present a supplement that meets the expectations of people who have been struggling with overweight for a long time. The preparation is recommended especially to people who train sport intensively, work physically and live in a polluted environment.
WISH Pharmaceutical – Trust Them
WISH Group, the owner of the WISH Phamraceutical brand, has been devoted to the production and sale of dietary supplements, vitamins and organic products for many years. Thanks to a well-equipped laboratory, WISH can afford to use modern technologies when making its products. When there is a huge amount of knowledge about the properties of natural substances, we have to do with ready products that are a compromise between nature and modern technology.
This is how products created for demanding consumers arise. The condensed form of easily assimilable supplements and natural compositions of all other preparations are the hallmark of WISH Phamraceutical. The range of products offered by the company includes: specialist diet sets, Fit Progress, fat burners from highly concentrated plant extracts, or vitamin complexes, eg Acerola, Vitamin K2 MK 7 + D3 and Vitamin C, Vitamin B Complex.
That is why, by choosing the products offered by the modern and industry-conscious WISH brand, you can be sure that you reach for a perfect product. Passion combined with specialist knowledge of employees, ensures efficiency and ease when using all resulting preparations.
WISH Pharmaceutical - Strengths of the Company
Innovative recipes

Maximum doses of active ingredients

Excellent value for money

100% tested ingredients of trusted origin
The WISH Pharmaceutical company has BIO certified food products - the BIO certificate number PL-03-003507 It guarantees that at every stage of production of the brand's products, plants and soil have not been in contact with chemical agents. In turn, the animals are treated fairly by the company and have good living conditions.
Serving: 1 tab
Servings per container: 60
Packaging: 60 tabs
Ingredients: African mango extract (Irvingia gabonesis 10: 1), binder-microcrystalline cellulose, anti-caking agent - magnesium salts of fatty acids, anti-caking agent-silicon dioxide.
| Active ingredients | 1 tab | 2 tab |
| --- | --- | --- |
| African mango extract | 600 mg | 1200 mg |
| (Irvignia gabonesis 10: 1) | 6000 mg | 12000 mg |
*** - The nutritional values given in the table may vary slightly depending on the lot. The site is constantly updated, however, it happens that we have several batches of product in stock.
** - Reference intake value for an average adult (8400 kJ / 2000 kcal)
* - Ingredients, grammage and nutritional values may vary slightly depending on the flavor variant of the product.
Dosage: One to two tablets a day.
Storage: Protect from light and moisture. Keep out of the reach of small children.
Contraindications: Allergic to any component of the product. Dietary supplement can not be used as a substitute (replacement) of a varied diet. Do not exceed the recommended daily dose.
Dietary supplements can not be used as a substitute for a varied diet. Remember that only a healthy lifestyle and balanced nutrition ensure proper functioning of the body and maintain good condition.
Do not exceed recommended servings for consumption during the day. The product can not be used by people who are allergic to any of its components. Keep out of the reach of small children. Store in a dry place at room temperature in tightly closed containers.
Best before end: date and batch number is on the side / bottom of the package.
Net weight: 60 tabs
WISH Pharmaceutical African Mango Premium Plus 6000mg - 60tabs - Składniki
WISH Pharmaceutical African Mango Premium Plus 6000mg - 60tabs - Dawkowanie
#AVG

:

5

#Name

:

African Mango Premium Plus 6000mg - 60tabs



WISH Pharmaceutical African Mango Premium Plus 6000mg - 60tabs - Opinie
UWAGA - kopiowanie oraz rozpowszechnianie opisów jest zabronione przez Muscle Power © 2018. Ustawa z dnia 4 lutego 1994 r. o prawie autorskim i prawach pokrewnych (Dz. U. z 2006 r. Nr 90, poz. 631 z późn. zm.)