USA LABS Cutting Edge - 120tabs - Opis
USA LABS Cutting Edge - 120tabs - Product Description
100% natural ingredients

It does not contain sugar

It does not contain salt

No preservatives, artificial colors and flavors
Cutting Edge - Natural Burner
USA LABS Cutting Edge contains L-carnitine and natural herbs. Unlike many other smokers, it does not raise body temperature or blood pressure. This is very important information for people who have problems with hypertension. Cutting Edge helps you get energy to exercise directly from your fat stores. In addition, it weakens appetite. It is available in the form of 120 tablets.
Cutting Edge - Slimming
Obesity is a serious social problem with which we try to cope in various ways. Although the images that we can see using mobile applications show that slimming is simple, unfortunately the reality is often different. It turns out that for some people even a low-calorie diet combined with physical activity is not enough to achieve satisfactory results quickly. It's depressing.
Meanwhile, shedding even a few kilograms is very important in the initial period of weight loss. All because we are then able to keep motivation to act. Without visible results, people are often discouraged from fighting. Interestingly, while making forms, the trainings seem to be easier and easier, thanks to which we begin to feel the real pleasure of the exercises over time.
Cutting Edge is a preparation that can help you maintain your motivation to act. Thanks to it, you will be more inclined to exercise than to sweet snacks. All because this product has been developed in such a way as to retain 100% natural active ingredients, while maximizing their concentration.
Slimming - Diet
A reduction diet is necessary when we want to get rid of unnecessary kilograms. Not everyone, however, has a head to make a healthy menu for each day. In addition, each body is different. There are people who, after excluding fatty and caloric meals, are able to quickly lose weight. On the other hand, there are many people who do not experience positive effects from lifestyle changes for a long time.
Herbal preparations, like diuretics, allow you to get rid of toxins from the body. In addition, herbs such as green tea improve metabolism. However, it happens that plant preparations in the form of infusions and teas do not work effectively enough. The USA LABS company came up with the idea of changing the form of herbal preparations. Thanks to placing them in tablets, the activity of the ingredients has been increased, as well as significantly reduced.
In this form, one tablet gives a similar effect as drinking many herbal teas. It should be added that no herbal tea contains l-carnitine. That's why Cutting Edge is an ideal product for supporters of natural ingredients who are looking for a stronger solution than herbal infusions and teas.
Cutting Edge - Reviews
Because the USA LABS Cutting Edge has been present on the supplement market for a long time, it has already collected many positive opinions from its consumers. It is said of him as a surprisingly gentle and effective preparation. It's a compromise, proving that you do not need a lot of stimulants to get visible results in weight reduction. A reasonable combination of herbal ingredients with L-carnitine, allows to obtain the highest-class preparation.
USA LABS is a brand that can boast of using modern production technologies. This has its impact in the amount of active ingredients present in the preparations of this brand. This also affects the good absorption of the products, which pleased US LABS customers. Cutting Edge belongs to a group of products that combine natural ingredients with modern production solutions. This type of compromise is not a very common phenomenon on the supplement market.
Women are exceptionally satisfied with Cutting Edge. What could be the reason for this dependence? The presence of diuretics in Cutting Edge, allows you to get rid of subcutaneous water. Subcutaneous water often induces a sense of swelling. This experience is especially close to women who may feel swollen or even stiffer depending on hormonal changes.
Cutting Edge uses only the natural power of herbs, regulating the digestion of fats and promoting them as a source of energy. If you are looking for an effective and safe remedy that will help you persevere during a heavy reduction diet, reach Cutting Edge.
NAJLEPSZE SPALACZE TŁUSZCZU 2018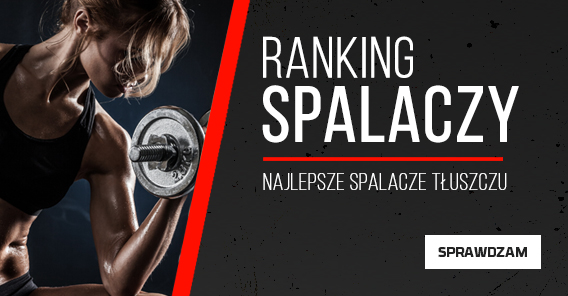 USA LABS Cutting Edge - 120tabs - Ingredients
Serves: 1tab.
Servings per container: 120
Packaging: 120tab.
Ingredients: dicalcium phosphate, cellulose, stearic acid, magnesium stearate.
| Active ingredients | 1 Portion | **RWS% |
| --- | --- | --- |
| Vitamin B6 | 20 mg | 1000% |
| Potassium | 100 mg | 12% |
| L-carnitine | 775 mg |   |
| Lecithin | 250 mg |   |
| Cholina (complex) | 250 mg |   |
| inositol | 250 mg |   |
| methionine | 50 mg |   |
| Linseed oil | 50 mg |   |
| Herbal Complex (Uva Ursi, Buchu, Doggrass, Cornsilk, Hydrangea Root, juniper berries) | 250mg |   |
| Parsley | 100mg |   |
| Chlorophyll | 1000mcg |   |
| Concentrated green tea powder | 25mg |   |
*** - The nutritional values given in the table may vary slightly depending on the lot. The site is constantly updated, however, it happens that we have several batches of product in stock.
** - Reference intake value for an average adult (8400 kJ / 2000 kcal)
* - Ingredients, grammage and nutritional values may vary slightly depending on the flavor variant of the product.
USA LABS Cutting Edge - 120tabs - Dosage
Take 3 - 4 servings during the day with meals or before training. Drink with plenty of water.
Dietary supplements can not be used as a substitute for a varied diet. Remember that only a healthy lifestyle and balanced nutrition ensure proper functioning of the body and maintain good condition.
Do not exceed recommended servings for consumption during the day. The product can not be used by people who are allergic to any of its components. Keep out of the reach of small children. Store in a dry place at room temperature in tightly closed containers.
Best before end: date and batch number is on the side / bottom of the package.
Net weight: 120 tabs.
USA LABS Cutting Edge - 120tabs - Składniki
USA LABS Cutting Edge - 120tabs - Dawkowanie
#AVG

:

4.9090909090909

#Name

:

Cutting Edge - 120tabs

Data Ważności

:

2021-11-29



USA LABS Cutting Edge - 120tabs - Opinie
Number of reviews: 1
Average score: 5.00
Very strong i was sweating a lot in the gym, better start whit 3 pills
UWAGA - kopiowanie oraz rozpowszechnianie opisów jest zabronione przez Muscle Power © 2018. Ustawa z dnia 4 lutego 1994 r. o prawie autorskim i prawach pokrewnych (Dz. U. z 2006 r. Nr 90, poz. 631 z późn. zm.)