QNT Rękawice - QNT - Opis
Professional training gloves from QNT. Gloves are made from the highest quality natural leather. High strengths protect wrists.

The skin on the inside of the palm and on the thumb is reinforced to ensure comfortable use. Gloves are fingerless so they provide a secure and secure grip. Additional elastic fabric between the fingers gives the desired stretch.

We can be sure that the gloves will last a long time, as they have double seams in addition to high quality, which significantly enhances their strength. In the above model we find a lot of facilities - thanks to the Velcro strap, we adjust the size to our hand, and the fabric used outside provides us with adequate ventilation during each workout.
Composition: 75% leather, 25% elastan (spandex)
Sizes / circumference::
M - 19 - 21 cm
L - 21 – 22,5 cm
XL - 22,5 - 24 cm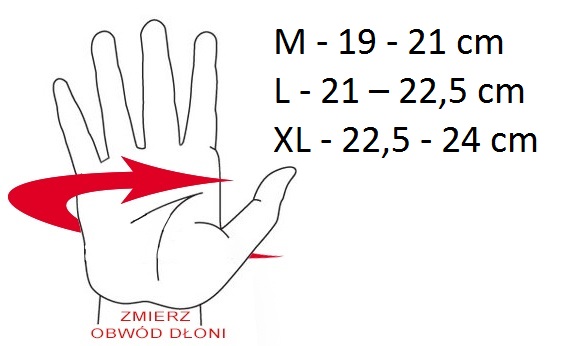 QNT Rękawice - QNT - Składniki
QNT Rękawice - QNT - Dawkowanie
QNT Rękawice - QNT - Opinie
UWAGA - kopiowanie oraz rozpowszechnianie opisów jest zabronione przez Muscle Power © 2018. Ustawa z dnia 4 lutego 1994 r. o prawie autorskim i prawach pokrewnych (Dz. U. z 2006 r. Nr 90, poz. 631 z późn. zm.)