GASPARI NUTRITION SizeOn Max Performance - 1632g - Opis
SizeOn is the solution of problems - thanks to him faster you gain muscle mass . Increase the synthesis of muscle, improve their capacity and significantly speed up regeneration . Provide you with a new level of sports supplementation by which you will be able more.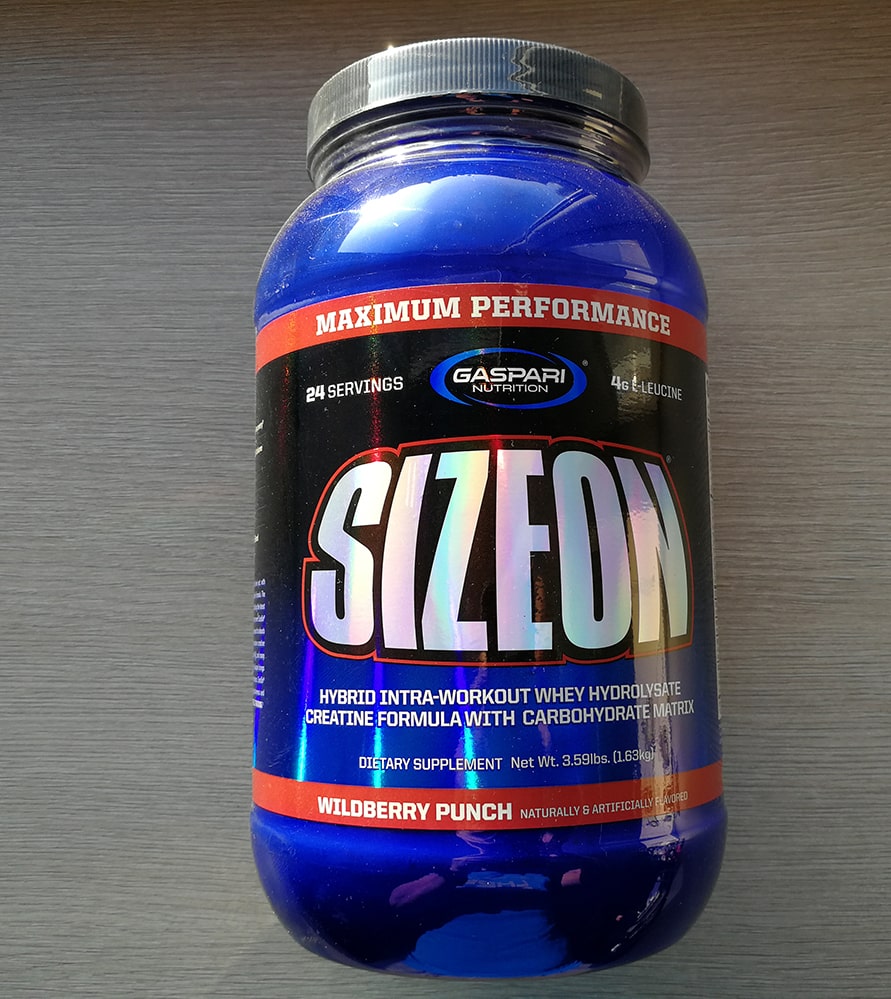 Do you want to use the time spent in the gym to the maximum?
Gaspari Nutritio n once again over themselves in the development of the supplement. This Training hybrid hydrolysed whey protein and creatine is unique. In an unprecedented way you raise efficiency , regeneration and increase the circumference of the muscles . That's more than you get from other manufacturers creating products in the same category!
In SizeOn Harnessing the power of pterostilbenu - stimulant of insulin secretion. For better performance combined with his notorious Outlast carbohydrate blend. This unique fusion initiate and expand blood vessels and increase anabolism . So your muscles almost immediately they will look much more impressive.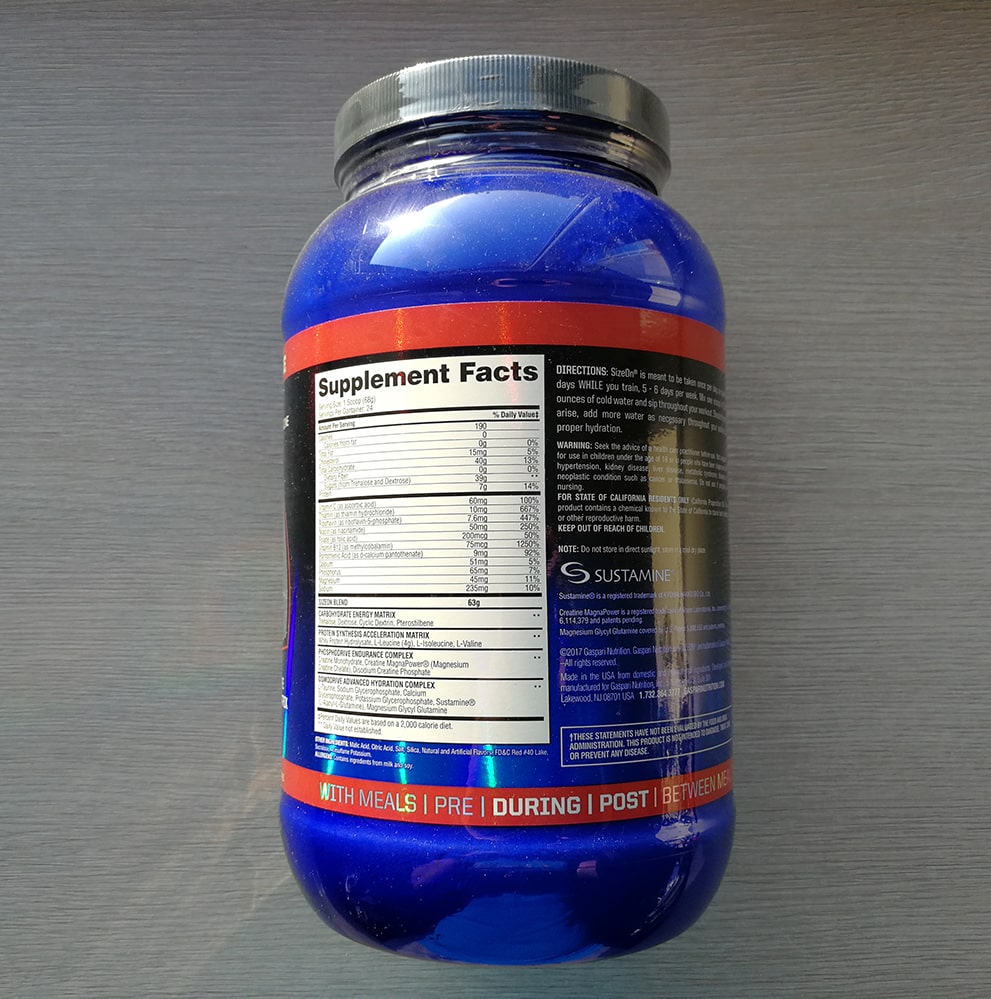 Get even stronger with Gaspari Nutrition supplement
Anabolic amazing effect - Get in volume today
significantly

 

increases protein synthesis and muscle regeneration
improves muscle volume
increases the size of muscle fibers

 

and cell volume
level of amino acids in the blood
strengthens

 

hyperthophic path of mTOR
promotes biogenesis and muscle regeneration

 

during the training
provides key vitamins, essential minerals

 

and growth factors for skeletal muscle tissues
as the first supplement in history contains LOLA ™ -

 

the breakthrough amino acid salt of L-aspartate-L-ornithine
three forms of creatine

 

- monohydrate, creatine magnesium chelated salt and creatine phosphate
It contains

 

hydrolyzed whey protein

 

and an additional pool of amino acids

 

BCAA
until

 

4 g glycogenic Leucine

 

in a portion
energetic matrix of carbohydrates

 

-

 

faster glycogen resynthesis
category

 

Intra

 

i

 

Post Workout

 

- for consumption during and after training
24 portions in the package
SizeOn stands above all
This supplement contains a complex composition developed, which will improve the quality of your workouts. Its advantage over other products is that it has a lot of active ingredients. This combination of up to three forms of creatine, hydrolyzed whey protein, vitamins and minerals . You no longer need to provide each of these components separately, just to SizeOn .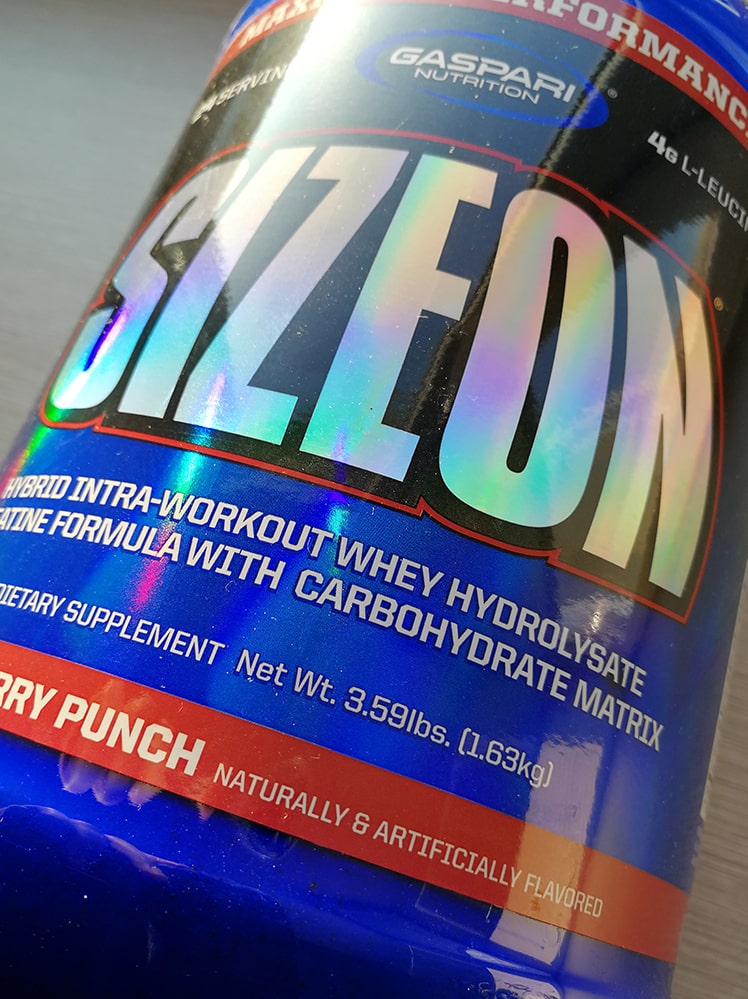 SizeOn first supplement history It contains LOLA ™ salt of the amino acid L-aspartate-L-ornithine. Besides, it contains an additional pool of BCAAs , and are each serving up to 4g glycogenic leucine. In turn, the matrix of carbohydrates, you will find that it has a very beneficial effect. It accelerates the re-synthesis of glycogen , which allows the body faster rebuilds muscles .
Ensure amazing anabolic effects using SizeOn of Gaspari Nutrition. It contains large amounts of hydrolysed whey protein , leucine and carbohydrates. This supplement is the result of incredible advancement based on the latest scientific achievements. Use it to increase the mass of muscle performance and acceleration of regeneration !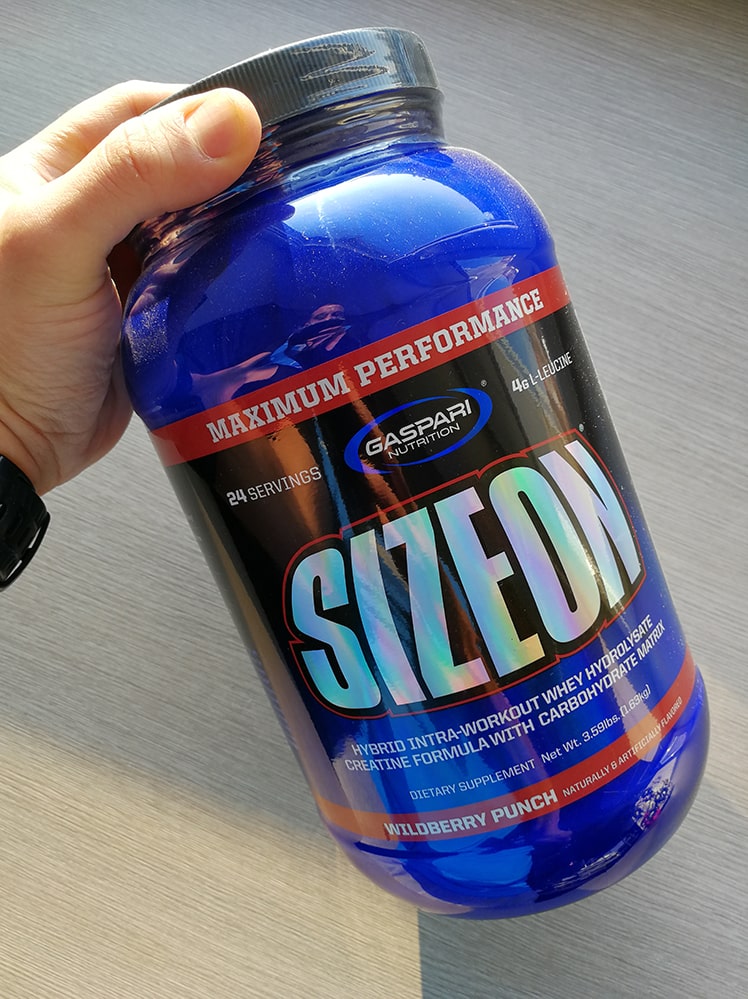 Buy from a reliable distributor
Muscle Power is the distributor sure, because you know that you are buying authentic products . Additionally, you can often count on attractive promotions and discounts lowering the price. Join the loyalty program , earn points and exchange them for your favorite products.
Portion: 66
Servings in the package: 24
Packaging: 1632g
Ingredients: (Grape Cooler): Malic acid, citric acid, salt, silica, natural and artificial flavors, acesulfame, sucralose, beta carotene (dye).
Ingredients: (Orange Cooler): Citric acid, malic acid, silica, natural and artificial flavors, acesulfame, sucralose, beta carotene (dye).
Ingredients: (Wild Berry Punch): Malic acid, citric acid, natural and artificial flavors, salt, silica, sucralose, FD&C Red No. 40, acesulfame.
The product may contain allergens such as: fish, milk i soybeans.
This product is not intended to diagnose, treat, cure or prevent any disease
| Nutrients | in the 1 portion | ** RWS% |
| --- | --- | --- |
| Calorie | 190 |   |
| Calories from fat | 0g |   |
| Fat | 0g |   |
| Cholesterol | 15 mg | 5% |
| Carbohydrates | 40 g | 13% |
| Including Fiber | 0 g |   |
| including sugars (from isomaltulose, d-glucose and trehalose) | 39 g |   |
| Protein | 7g |   |
| Vitamin C (as ascorbic acid) | 60 mg | 100% |
| Thiamine (as thiamine hydrochloride) | 10 mg | 667% |
| Riboflavin (as riboflavin-5) | 7,6 mg | 447% |
| Niacin (as niacinamide) | 50 mg | 250% |
| Folic acid | 200 μg | 50% |
| Vitamin B12 (as methyl cobalamin) | 75 mcg | 1250% |
| Pantothenic Acid (as dicalcium pantothenate) | 9 mg | 92% |
| Calcium | 51 mg | 5% |
| Phosphorus | 65 mg | 7% |
| Magnesium | 45 mg | 11% |
| Sodium | 235 mg | 10% |
| SizeON Blend | 63 g |   |
| Carbohydrate Energy Matrix |   |   |
| Trehalose, Dextrose, Cyclic Dextrin, Pterostilbene |   |   |
| Protein Synthesis Acceleration Matrix |   |   |
| Whey protein hydrolyzate, L-leucine (4 g), L-isoleucine, L-valine |   |   |
| Phosphodrive Endurance Complex |   |   |
| Creatine Monohydrate, MagnaPower (Creatine Magnesium Chelate), Disodium Creatine Phosphate |   |   |
| Osmodrive Advanced Hydration Complex |   |   |
| L-Taurine, Sodium Glycerophosphate, Calcium Glycerophosphate, Potassium Glycerophosphate, Sustamine (L-Alanyl-L-Glutamine), Magnesium Glycyl Glutamine |   |   |
*** The nutritional values ​​given in the table may vary slightly depending on the lot. The site is constantly updated, however, it happens that we have several batches of product in stock.
** Reference intake value for an average adult (8400 kJ / 2000 kcal)
* Ingredients, grammage and nutritional values ​​may vary slightly depending on the flavor variant of the product.
How to use: It's best to eat a portion once a day, only on training days. Perfect for training 5-6 times a week. Mix the portion in 700 - 900 ml of water and drink regularly during training.
Dietary supplements can not be used as a substitute for a varied diet. Remember that only a healthy lifestyle and balanced nutrition ensure proper functioning of the body and maintain good condition.
Do not exceed recommended servings for consumption during the day. The product can not be used by people who are allergic to any of its components. Keep out of the reach of small children. Store in a dry place at room temperature in tightly closed containers.
Best before end: date and batch number is on the side / bottom of the package.
Net weight: 1632g
GASPARI NUTRITION SizeOn Max Performance - 1632g - Składniki
GASPARI NUTRITION SizeOn Max Performance - 1632g - Dawkowanie
Wariant

:

Wildberry Punch

#Name

:

SizeOn Max Performance - 1632g



GASPARI NUTRITION SizeOn Max Performance - 1632g - Opinie
Number of reviews: 1
Average score: 5.00
UWAGA - kopiowanie oraz rozpowszechnianie opisów jest zabronione przez Muscle Power © 2018. Ustawa z dnia 4 lutego 1994 r. o prawie autorskim i prawach pokrewnych (Dz. U. z 2006 r. Nr 90, poz. 631 z późn. zm.)